Japanese Club
Miss Wilson's Trip to Japan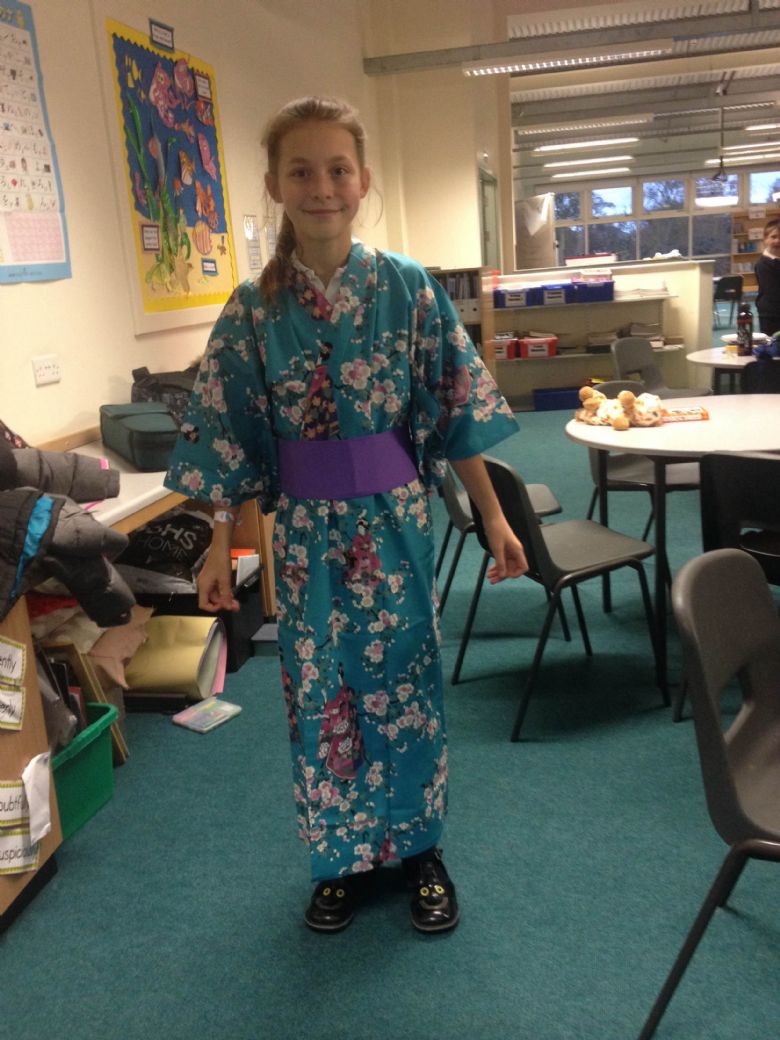 Miss Wilson brought us this kimono from Japan.
During October half-term, Miss Wilson went to Japan. She toured Tokyo and Kyoto as part of a trip organised by the Japan Foundation London. Besides visiting a Japanese school, she was able to find time for sightseeing, including seeing some amazing temples in Kyoto and the world's busiest train station in Tokyo. (It has more passengers each day than the whole of the London Underground put together).
Thankfully for us at GEMS, Miss Wilson brought a whole load of goodies back, including red bean paste and green tea flavour Kit Kats, and sock glue! She also brought some Japanese books, including manga, which we've been reading (or looking at the pictures of anyway).
We'd like to say a big thank you to Miss Wilson for everything she brought back, and for coming to talk to us about her experiences in Japan.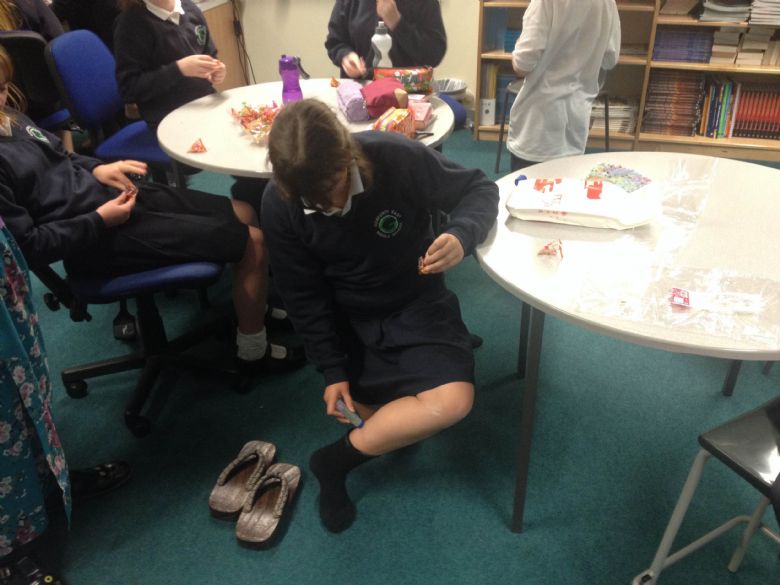 Trying on sock glue, an essential item for every Japanese school girl. Our club members thought it was a brilliant way to keep their socks up all day, until they tried taking it off...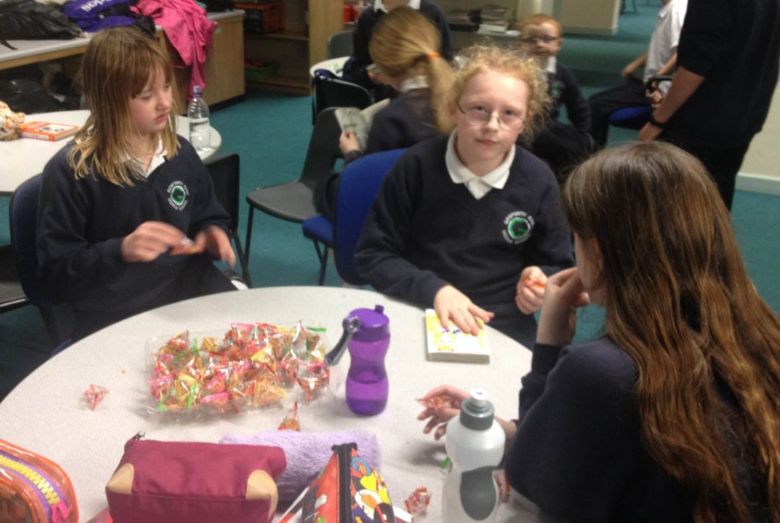 Here you can see some seaweed-flavoured rice crackers, and a manga comic book. Both were very popular with our club members.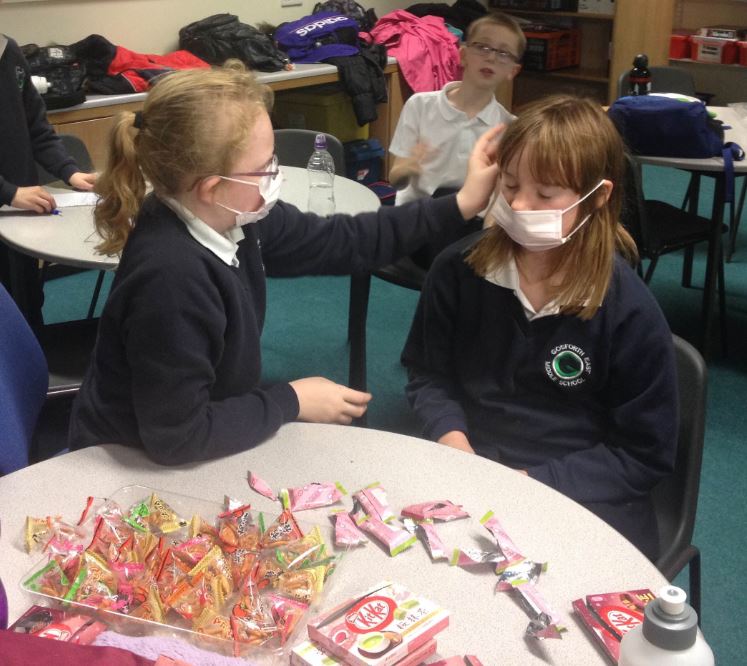 In Japan you will see many people wearing face masks like these when out in public. They are to stop you passing on your cold, and so you don't catch a cold off anyone else.