History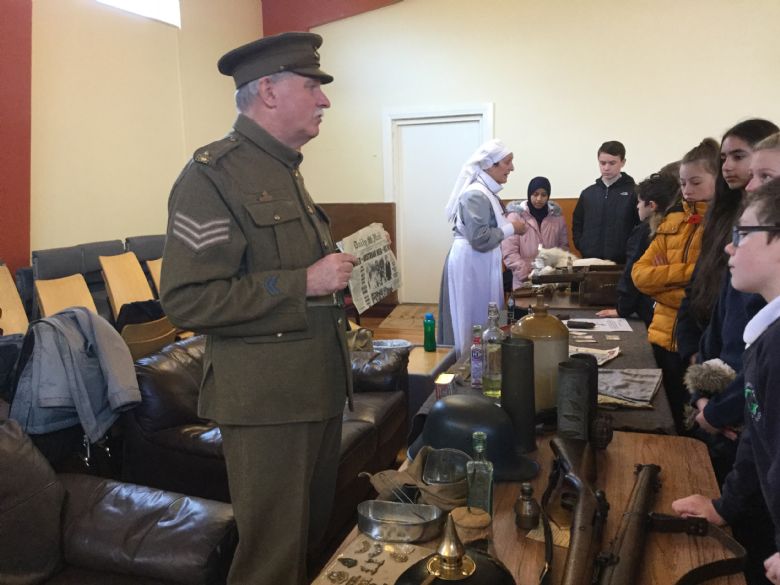 Rationale/Aims
History stimulates curiosity and imagination, building upon pupils' natural interest in learning about the past. At Gosforth East Middle School History is an important part of the curriculum and as stated in 'History, National Curriculum for England, 1999, "History fires pupils' curiosity about the past in Britain and the wider world. Pupils consider how the past influences the present, what past societies were like, how these societies organised their politics, and what beliefs and cultures influenced people's actions. As they do this, pupils develop a chronological framework for their knowledge of significant events and people. They see the diversity of human experience, and understand more about themselves as individuals and members of society. What they learn can influence their decisions about personal choices, attitudes and values"
Purposes
History aims to enable pupils:-
to develop their knowledge and understanding of the past.
to make sense of the present world through learning about the past and how the past has influenced the present.
learning about the development of Britain, Europe and the wider World.
to develop knowledge and understanding of significant historical events and people.
to develop knowledge and understanding of the diversity of human experience and of people in other societies, religions, cultures and countries as well as their own.
to develop the historical skills, chronological framework and vocabulary necessary to carry out historical enquiry.
to begin to formulate questions, develop research skills and evaluate material to inform opinions.
to develop interest and enjoyment of historical experiences and build confidence and understanding.
Organisation
History is taught in mixed ability classes throughout Key Stage 2 and 3 by a team of experienced and enthusiastic staff. In Key Stage 2 pupils receive 1 hour of History a week. In Year 7 pupils have 2 hours of History per week and in Year 8 pupils have an hour of History per week.
Topic Overview
| | Autumn | Spring | Summer |
| --- | --- | --- | --- |
| Year 5 | Local History (focus on coal mining) | Mayans | The Stone Age |
| Year 6 | Britain since 1930 | Invaders and Settlers | Invaders and Settlers |
| Year 7 | Battle of Hastings and how William gained control of England | Medieval life | Henry VIII and Elizabeth I |
| Year 8 | English Civil War British Empire | Slavery Industrial Revolution | World War One |