Geography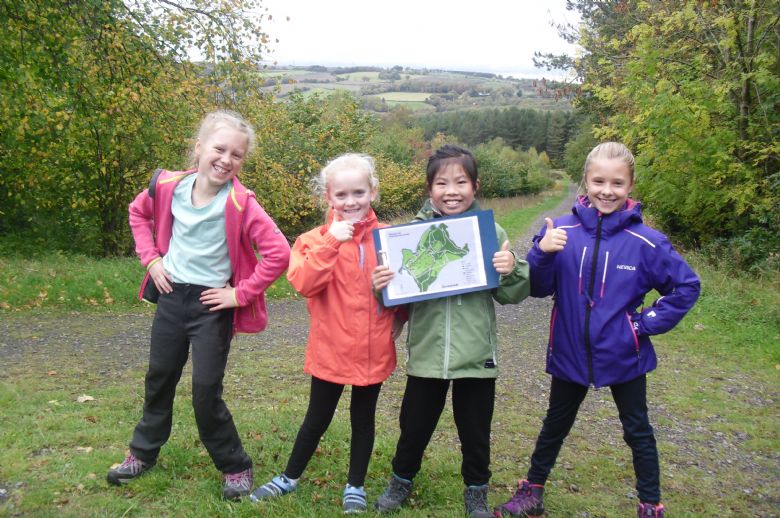 Year 5 Orienteering at Gibside
Geography is a valued part of the curriculum at Gosforth East Middle School as it provides a means of exploring, appreciating and understanding the world in which we live and how it has evolved. Geography investigates the relationship between the Earth and its people.
Purpose
Geography aims to enable pupils to:-
develop the knowledge, skills and understanding laid down in the Geography Level Descriptors, to the maximum of their potential.
take sense of their own surroundings through learning about their own locality, and the interaction between people and environment.
extend their interest, knowledge and understanding of contrasting localities in Britain and the wider World.
develop knowledge and understanding of the human and physical processes which shape places.
appreciate similarity and difference in the world about them and to respect other peoples beliefs, attitudes and values.
develop the geographical skills and vocabulary necessary to carry out effective geographical enquiry.
formulate appropriate questions, develop research skills and evaluate material to inform opinions.
develop interest and enjoyment of geographical experiences and build confidence and understanding.
recognise and understand issues concerning the environment and sustainable development.
Curriculum
The Geography curriculum stimulates curiosity and imagination. We aim to build upon the child's "personal geography" by developing geographical skills, understanding and knowledge through studying places and themes.
We encourage children to learn by experience and we value fieldwork as part of the geography Curriculum.
Organisation
Geography is taught in mixed ability classes throughout Key Stage 2 and 3 by a team of experienced and enthusiastic staff. Pupils receive 1 hour of Geography a week in Year 5 and 2 hours a week in Year 6. In Year 7 pupils have 3 hours of Geography per week for a half term, and then swap with History. In Year 8 pupils have 2 hours of Geography per week for a half term, and then swap with History.
Topic Overview
| | Autumn | Spring | Summer |
| --- | --- | --- | --- |
| Year 5 | Map Skills | Water and Rivers | Shopping |
| Year 6 | Mountains and rocks | Atlas skills | St. Lucia |
| Year 7 | Weather and climate | Settlements | Rivers and flooding |
| Year 8 | Development and Kenya | The World of Sport | Tropical Rainforests and Environmental issues |