Japanese Club Assembly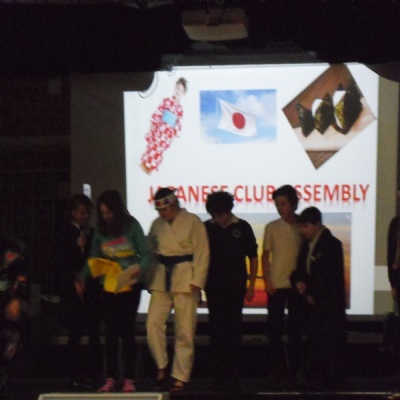 On Wednesday February 3rd, the Japanese Club put on an assembly for the whole school.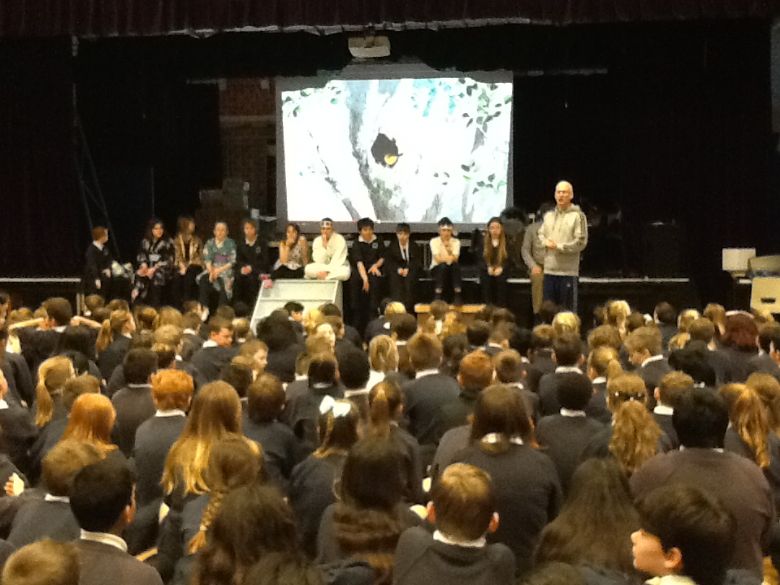 Mr Stout with the Japanese Club
On Wednesday February 3rd, the Japanese Club put on an assembly for the whole school. The club members told the school about some of the things they have been learning about Japan.
They began with a karate demonstration, and we learned that karate means 'empty hand' in Japanese. Then they told us about the Japanese alphabet, and they showed how they have been practicing calligraphy using brushes and 'magic paper' that you can write on again and again. One boy showed us how to write the numbers 1 to 5 in Japanese characters.
We also learned about anime and manga, and one girl told us about all her favourite series. A boy had made an origami shuriken and a frog. He'd started with the biggest bit of paper he could find, so they were big enough that everyone in the whole hall could see them.
We were then treated to a display of J-pop dancing – with the performers dressed in some fantastic kimonos. We then found out about kendamas – a Japanese toy that people traditionally play with at new year. The club had also borrowed some Japanese flags, which they showed us while explaining that the red circle depicts the morning sun, while the white background represents the purity of Japan.
The next part might have been the most popular of all – we were told all about Pokémon. I bet you didn't know that 'Pokémon' is short for 'pocket monster', or that Japan has a Pokémon aeroplane? They finished off by telling the whole school about the club's trip to the cinema to see the Japanese movie 'The Tale of Princess Kaguya' – and I think they made a lot of children very jealous.
All in all, the assembly was very popular – and has really helped increase our school's knowledge of all things Japanese. They might even have picked up a word or two of the language along the way.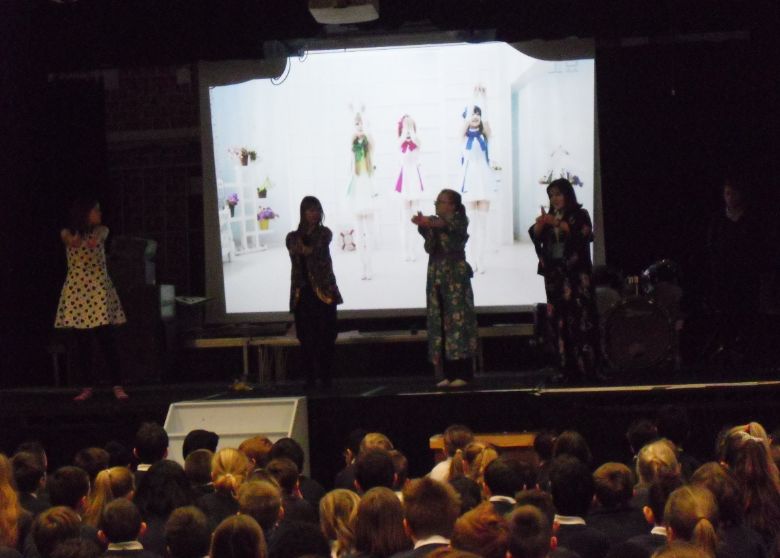 Aria telling us about manga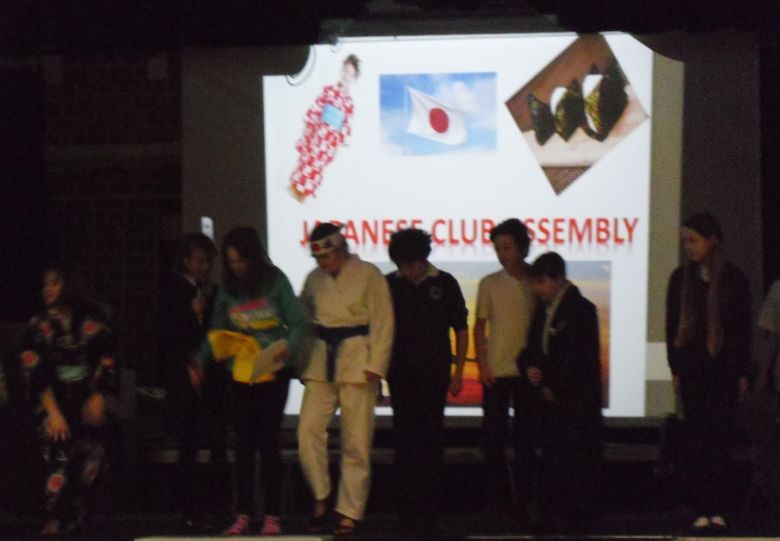 The club had some fantastic costumes, including a boy's and girl's kimonos and a karate gi.