Maths Team Challenge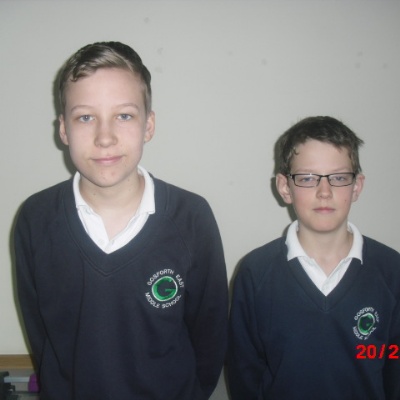 Two boys from year 8 competed in the regional maths challenge.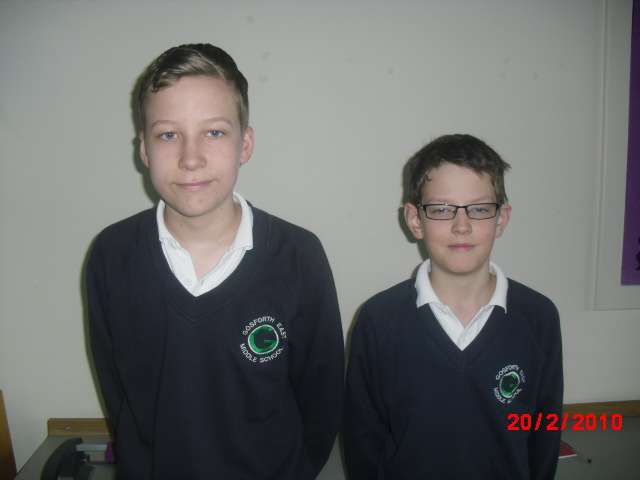 Our two challengers, Johnathon and Finlay
Two of our best mathematicians – Finlay from 8HC and Jonathon from 8AD took part in the United Kingdom Mathematics Trust Team Challenge. It was held at Heddon-on-the-Wall on Tuesday March 1st, and our two challengers were joined by two of our former pupils, Katie and Andrew, who are now at Gosforth High School.
They spent the whole day taking part in four rounds of challenges – including a cross-number problem and a mini-relay. Some types of question were familiar from their maths lessons, but there were also lots of puzzles and tricky wordy questions.
Our team put in an excellent performance – coming 3rd out of 23 schools in our region. Unfortunately, that wasn't quite good enough to make the national finals in London, but Finlay and Jonathon are keen to have another go next year, so they might well still win. Finlay said it was 'Tough, a definite challenge, but fun,' while Jonathon thought it was 'Really good, but a little bit stressful.'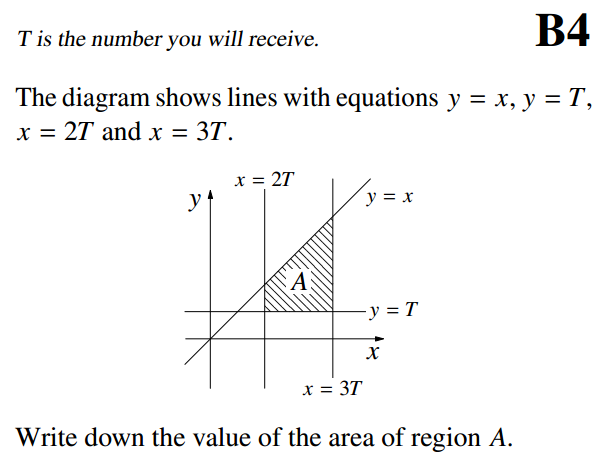 One of the problems from last year's challenge. Can you work out the answer?