Come on girls, get into STEM!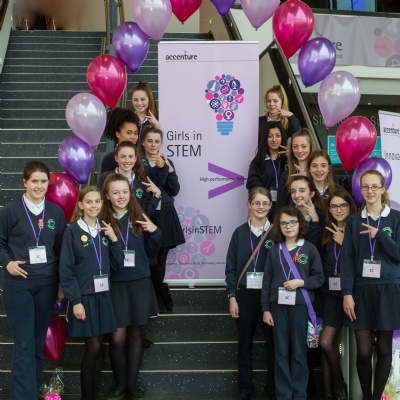 Some of our year 8 girls went to The Sage to find out about working in STEM.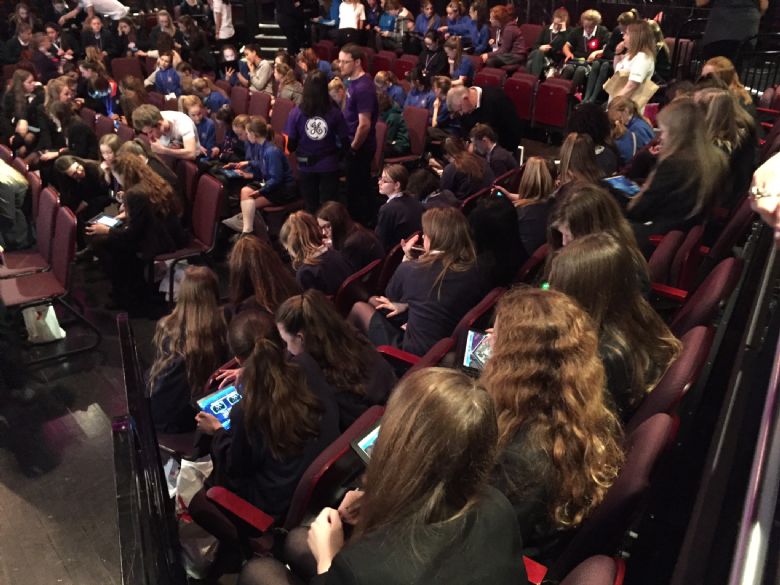 The Hackathon
On January 28th over 1800 girls from all over the UK participated in Accenture's 'GIRLS IN STEM' event. Considering only 300 had attended in 2015, the event certainly has been successful, its aim being to interest girls in science at a young age.
Because the introduction started at 9.00 in the morning we had to be there at 8.00 giving us enough time to hold crabs, fix fighter plane engines and solder LEDs into robot shaped badges.
During the introduction a group of women talked about their jobs in STEM – science, technology engineering and mathematics. (There was one token man!) They tried to incorporate Geordie slang into their vocabulary, producing some hilarious results. Afterwards our 'track' of about 200 girls took part in a 'Hackitzu' Hackathon. 'Hackitzu' is a kind of on-line chess game with programable controllable robots! I am proud to report that two students from GEMs won a tablet for their performances in the Hackathon.
Of course, most of our energy in the Hackathon was sustainably sourced by Haribo but, at the same time, we still had to have lunch! After lunch we tested out a virtual reality headset, showcasing a rollercoaster ride through a fridge, and had a go at coming up with ideas for computer games. Yet again powered by sweets.
Finally everybody was rounded up in a concert hall for an interesting Q and A and the last but most exciting part of the day — the prize-giving.
Just as the sky became dark, everyone was dismissed with a sports bag containing earphones, jelly beans and a spring loaded selfie stick!
Overall an exhausting, inspiring day that I doubt anyone who went will forget in a long while.
By Sophie Frankel Year 8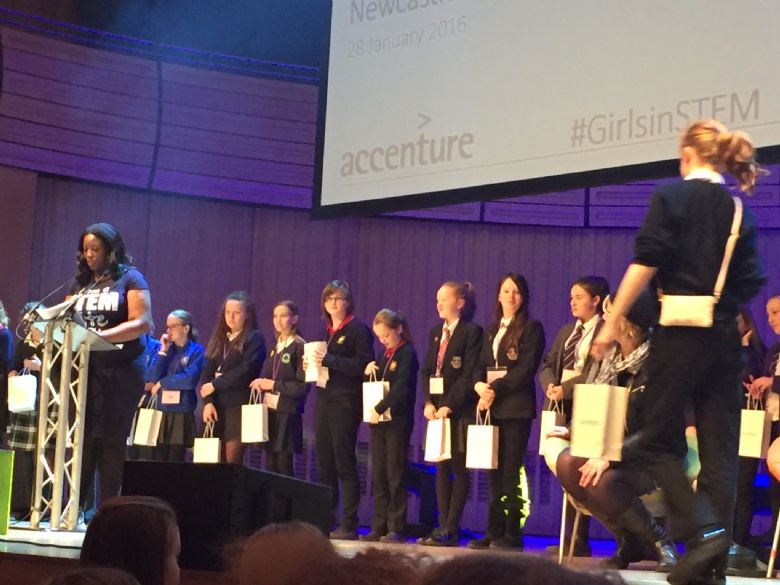 Prize giving: our two winners