Author Ross Welford comes to GEMS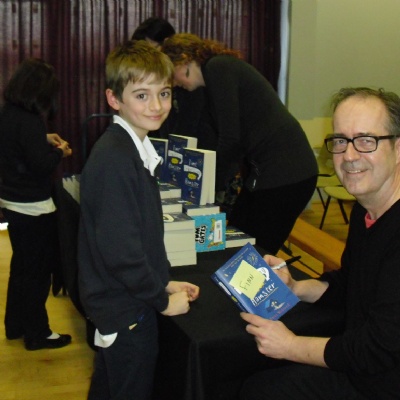 Author Ross Welford came to tell years 5 and 6 about his new book, 'Time Travelling with a Hamster'.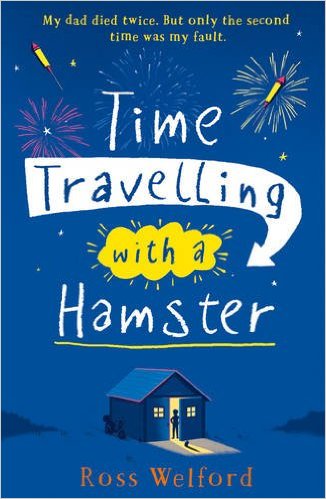 It was our pleasure to welcome author Ross Welford into school last week. He introduced his new book 'Time Travelling with a Hamster' to Years 5 and 6. What a talented writer but also a memory man and magician.
He taught everyone how to memorise a list of ten random objects by using mnemonic memory links. It worked - especially after watching Ross portraying a horse eating a Twix for number six! You had to be there.
Memory was one theme of the book, along with trying to change the past through time travel. As the book was set in the North East, it seemed only fitting that the hamster was called Alan Shearer! Ross even had a cute, cuddly but, alas, a pretend hamster on which he performed a magic trick. But what got all the children talking was when he read an extract of his book and left them on a cliff-hanger as they pondered the fate of an unfortunate cat in 1984. A good storyteller knows how to make his audience want more!
Ross finished the afternoon with a Q & A before signing copies of his book and talking with the children. We hope he will visit us again when he writes his next book.
Mrs Lamberth.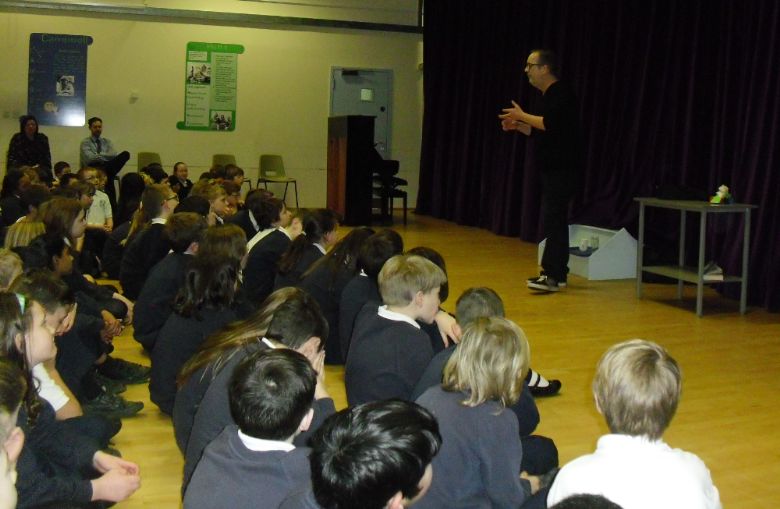 Ross Welford talking to our children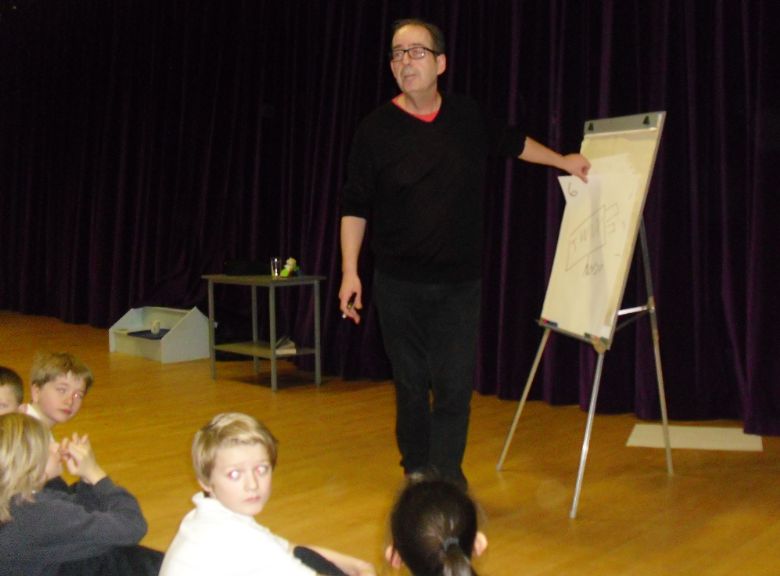 Is this the Twix the horse eats?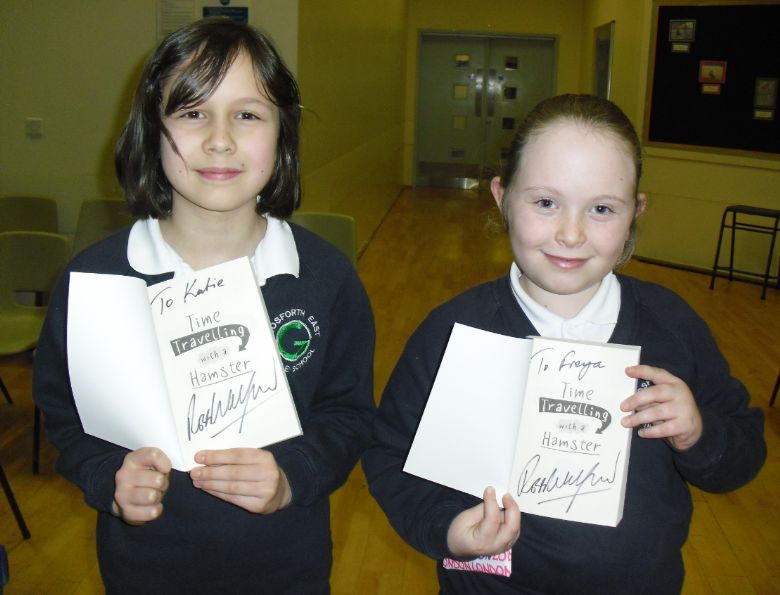 Two very happy customers