Hoops for Health Come to GEMS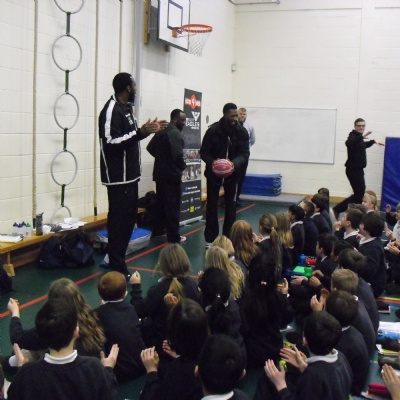 Members of the Newcastle Eagles basketball team came to teach us about healthy living.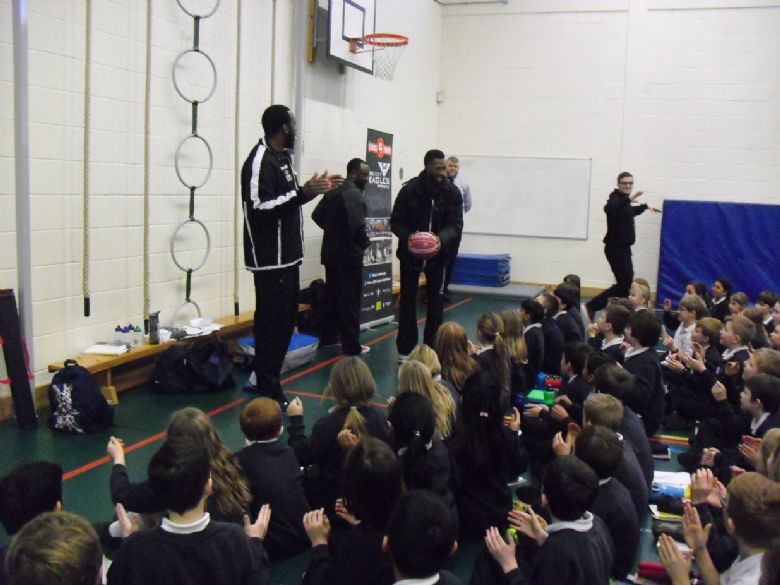 On January 12th, the Newcastle Eagles came in for a session about healthiness. There were 5 people: Drew, Susan and 3 more, and we split into 4 groups.
Each group talked about healthy stuff. One of them talked about smoking and what it does to your body. Another group talked about basketball and things like dribbling.
At the end we played a game where a basketball bounced. You had to clap, but if you miss-timed it or didn't do it right, you would be out.
At the end they all gave us free tickets to their game, so we were all happy.
By Luke, 5NC