GEMS Wins National Maths Competition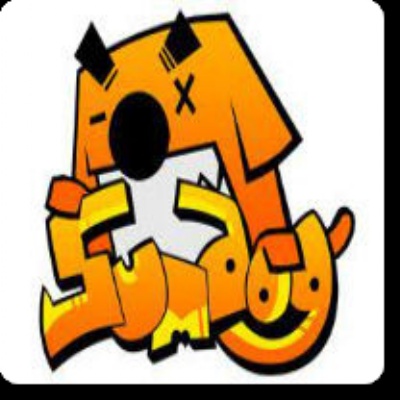 Mr Mills' year 5 maths group came top out of over 1500 teams.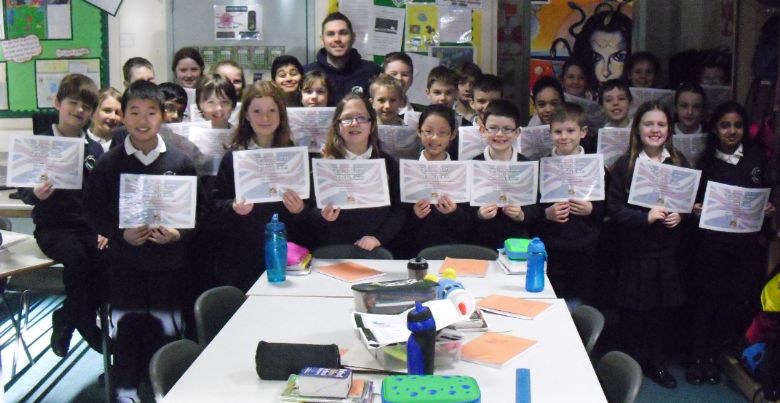 Mr Mills and his winning maths group, with their certificates from SUMDOG
This week, children in years 5 and 6 have been taking part in a competition on the maths website, SUMDOG. 1,543 teams from schools all around the country took part, and Mr Mills' group were the overall winners.
Our other teams all did really well too. The four other year 5 teams came in in 21st, 31st, 70th and 72nd places - all brilliant results in such a big competition. Year six did well too, with 87th, 107th, 116th 158th and 188th places nationally.
We also had six children, all from year 5, in the top 50 individuals. Evie came in 17th, and Sebastian 18th, followed by Charlie in 29th position, then Luke (31st), Aadil (38th) and Freya in 39th place. I would like to say a special congratulations to those six.
We only introduced SUMDOG to GEMS this term, and it's been a massive hit with our pupils. They play games by answering maths problems, and can trade their points in for virtual pets and other goodies in the SUMDOG shop. Every lunchtime children have been coming along to play and take part in the competition.
We'll keep doing SUMDOG in school, and will be all ready for the next competition. Every child in years 5 and 6 has their own login, so they can also play at home. There's even an app for iPhones/Pods/Pads and for Android devices.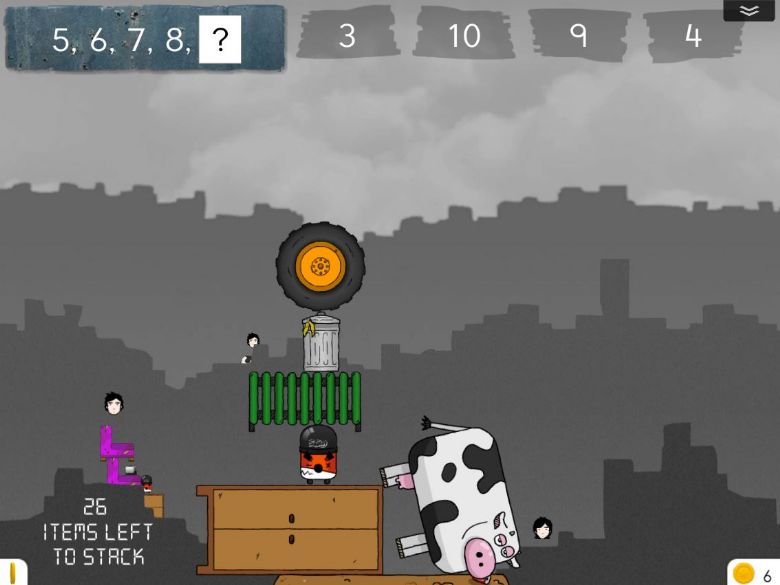 The SUMDOG Game 'Junk Pile'