Christmas Gymnastics Display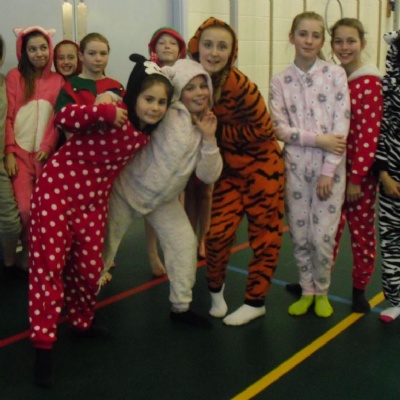 The tumble and gymnastics clubs put on a brilliant performance.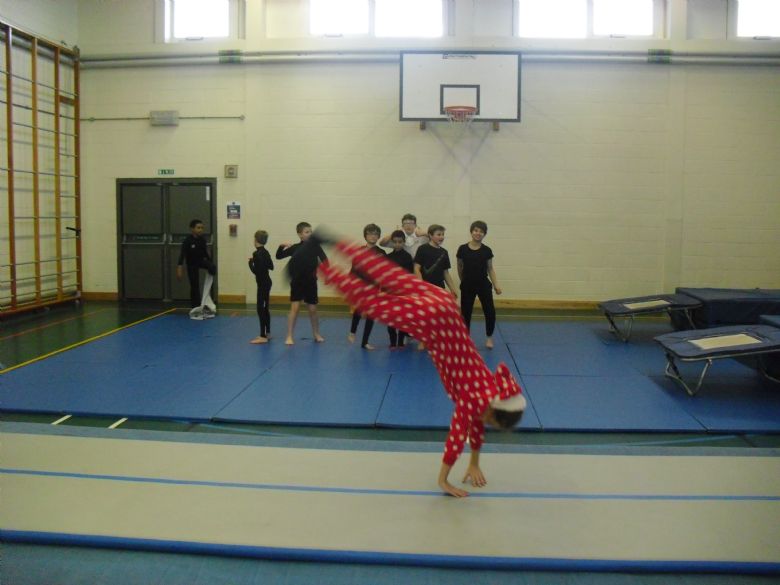 Just warming up
All last term the gymnastics and tumble clubs were practicing really hard, and it all came together wonderfully in a display during the Christmas fair. Visitors to the fair were invited to come along to the gym to watch our young athletes leap and somersault in some fantastic coordinated moves.
We had three very contrasting themes: ninjas in black, gymnasts in Christmas outfits, and tumblers in colourful onsies. Each group have learned a lot, which is particularly impressive as some of our children only started gymnastics in September. It really shows how hard they have worked, and I look forward to seeing them in action again soon.
I'd also like to say a big thank you to Mrs S O'Sullivan for leading the groups. We couldn't do gymnastics at all without her.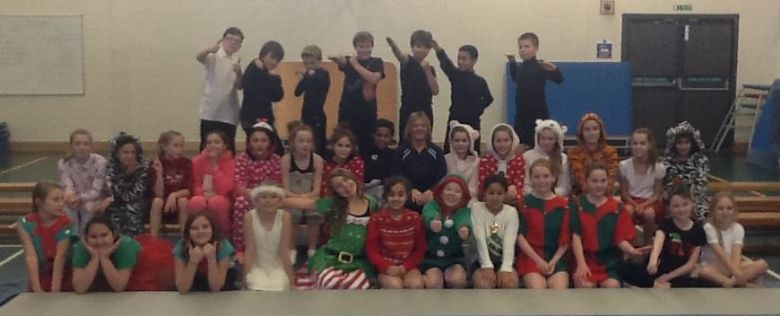 The whole team together