Christmas Fair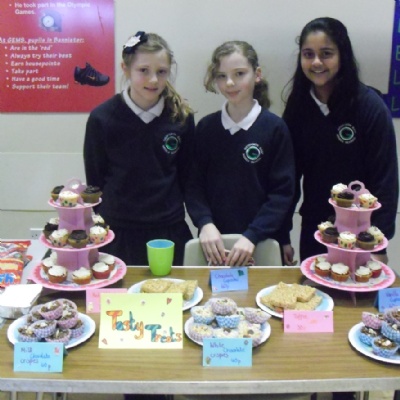 Our Christmas fair was a fantastic success.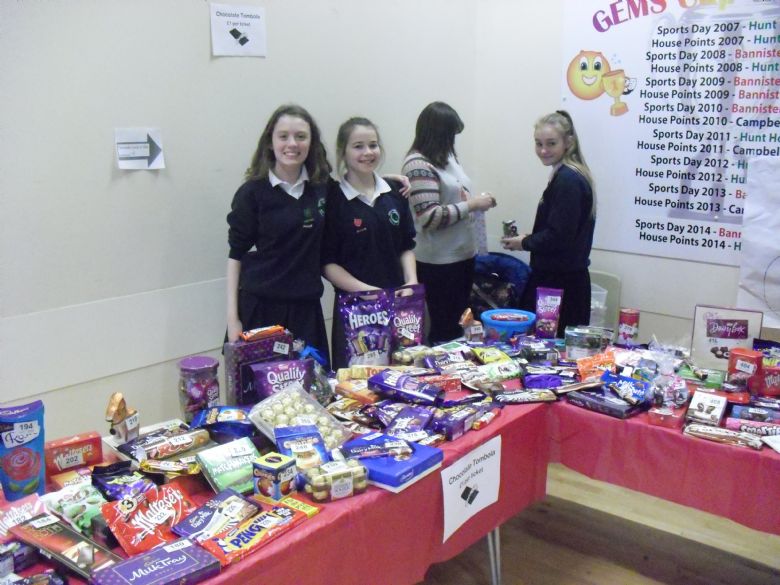 The Chocolate tombola sold out in no time.
We had a Christmas fair at school on December 10th. Every class came, and many children stayed after school as well. We also had a great turn out of parents and grandparents.
Each class in years 5 and 6 were given a challenge. They were given £5, and asked to turn it into as much money as possible. They came up with some fantastic ideas - including crafts, lucky dips, tin-can-alley games and much more.
Perhaps the most popular stall of all was the chocolate tombola. It started out as a huge smorgasbord of chocolate in all shapes and sizes, but it was all gone in no time at all. We also had a stall raising money for the Lighthouse Children's Home in Kisumu Kenya - a favourite GEMS charity.
The fair included two performances - first an amazing display from our very talented gymnasts (we'll have a separate news item about this one soon) and song from GEMS Band.
We'd like to thank everyone for coming. We've raised a fantastic amount of money for the school and for other good causes, and we had great fun too.
Here is a report from two of our talented pupils, Aadil and Luke from year 5:
On the 10th December the Christmas fair was held in the school hall. All Key Stage 2 classes ran a stall and many pupils helped run them, during and after school.
Form classes ran a variety of interesting stalls, most including more than one activity. 5NC did a lucky dip, 5ER did a tin can alley, 5ND did 'Guess the number of sweets in the jar' and 5RM did "Help Santa Save Christmas" where the winner won a £10 voucher.
Year 6 also ran a variety of stalls which included cake stalls, bookmarks, comics, sweets in a jar, Christmas decorations and a spin to win game to name but a few!
The chocolate and bottle tombolas were as popular as ever and raised lots of money for school. You could also buy tea and coffee in the hall. It was very busy. There was a fantastic band playing amazing and lovely songs such as "Writing on the Wall and "Skyfall". We raised a lot of money and it was a great success. As a key stage (2) we raised £644.63.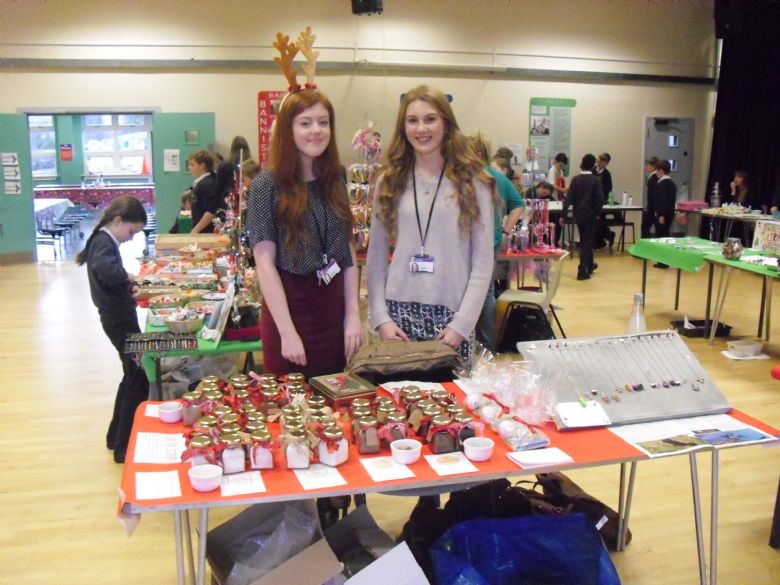 Sixth-formers from Gosforth Academy were raising money to fund a trip to Mexico.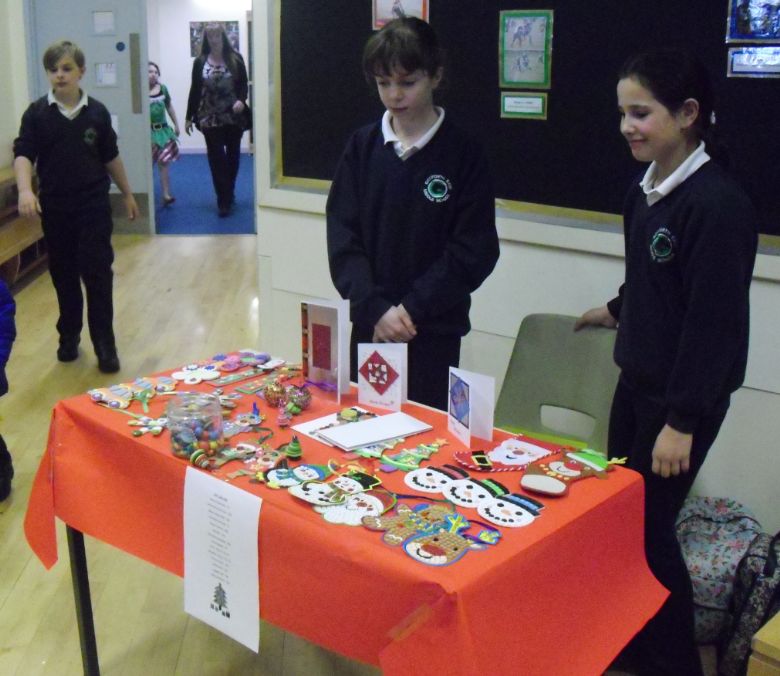 The Craft Club were selling a brilliant array of Christmas Decorations.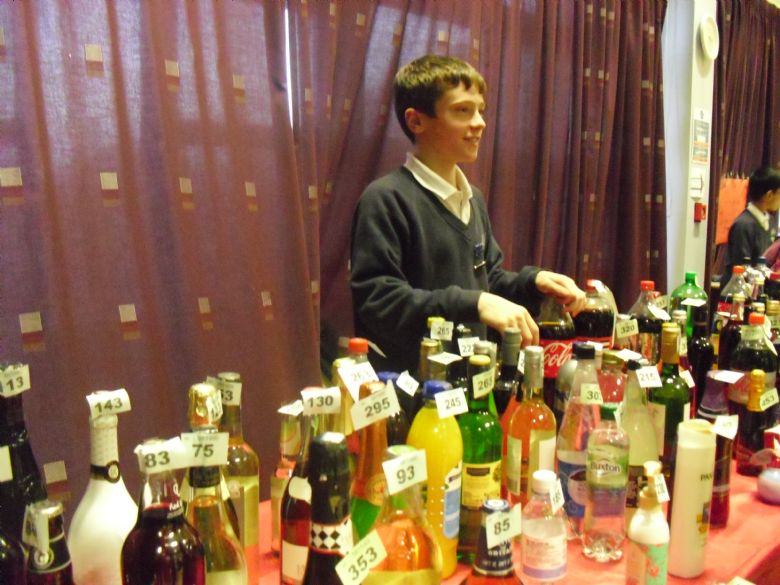 There was a wide selection on the bottle tomobola, but it wasn't quite as popular as the chocolate one.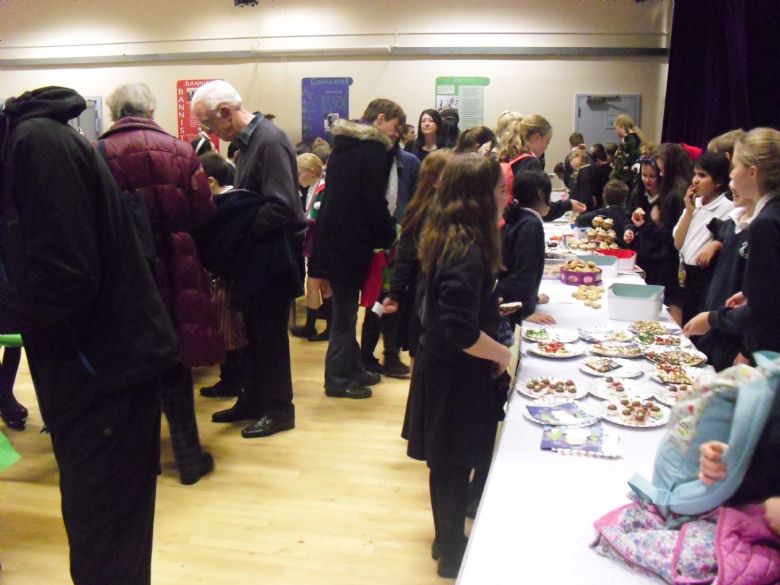 All sorts of cakes and home-made edible goodies were on sale.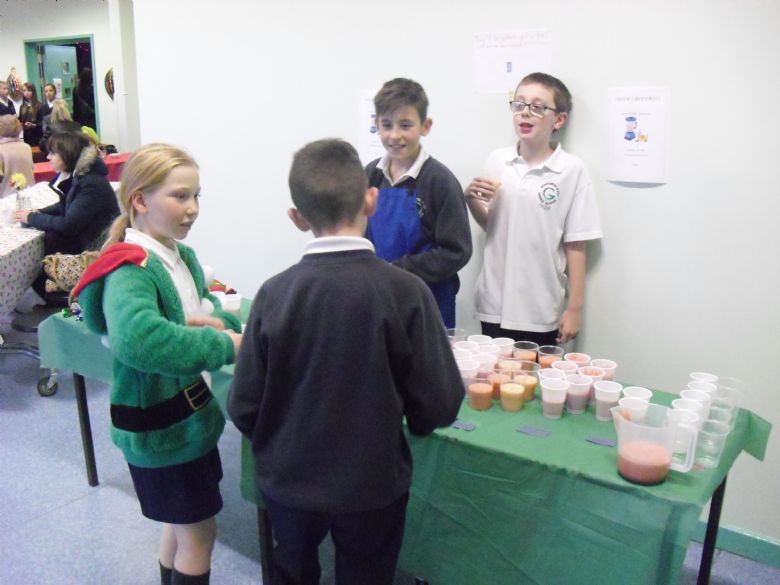 We had a stall selling delicious fresh-fruit smoothies.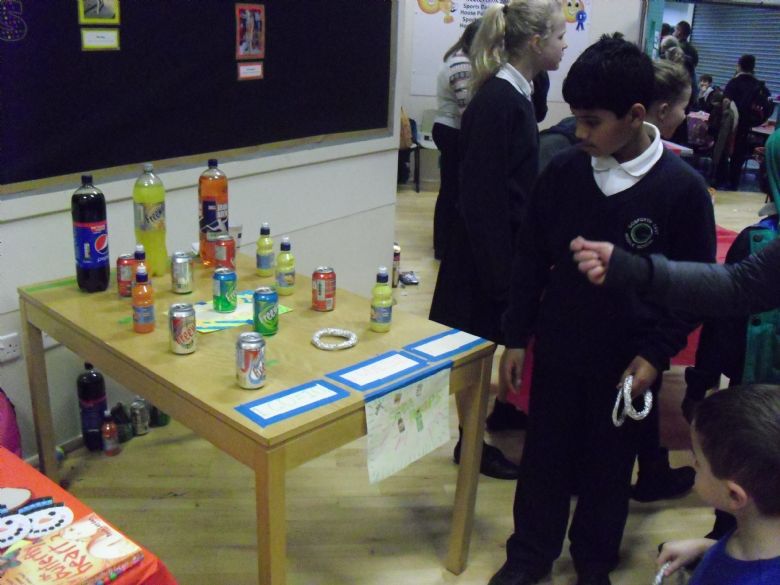 Hoopla was one of the many games on offer.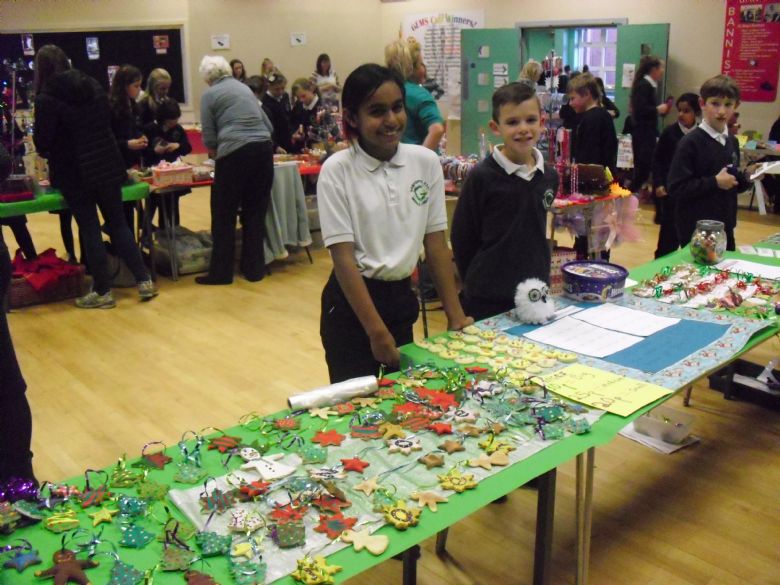 One challenge was to guess the name of that white owl.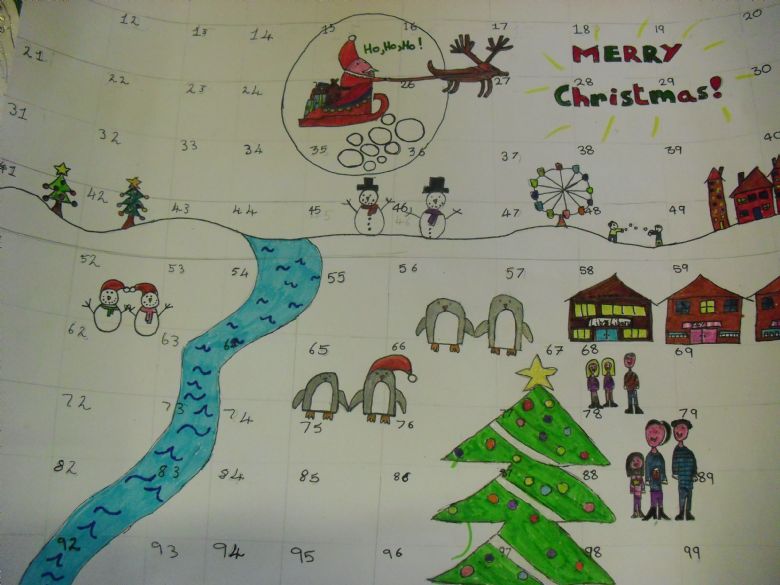 I had a go at guessing where Santa Claus was, but without success :-(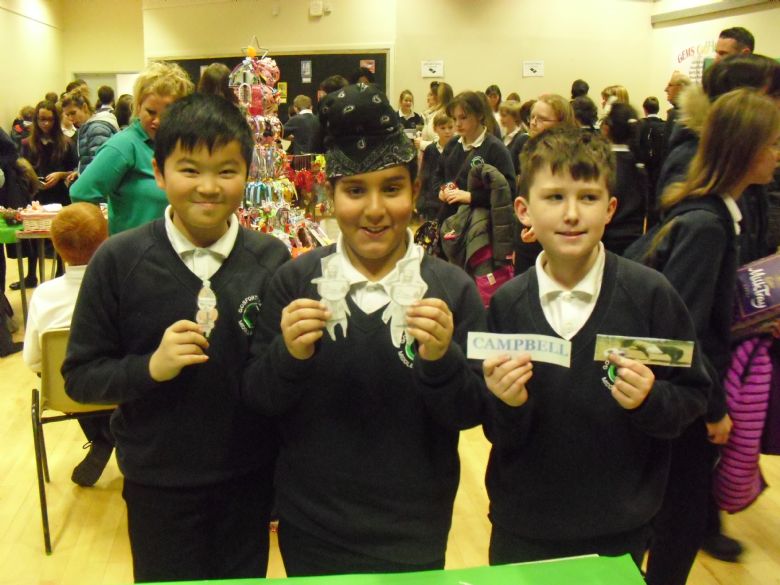 Year 6 were selling bookmarks. The ones with cute animals were by far the best sellers.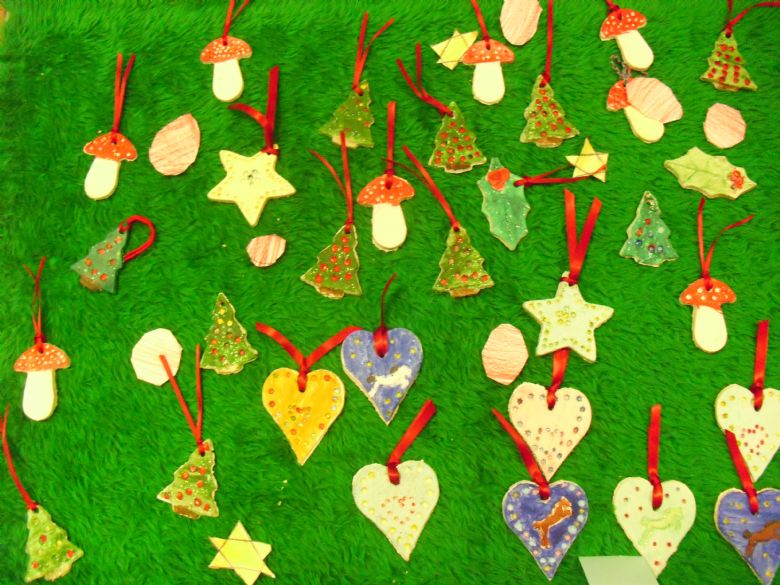 Some of the decorations made by children at GEMS that were on sale.