Anti-bullying Week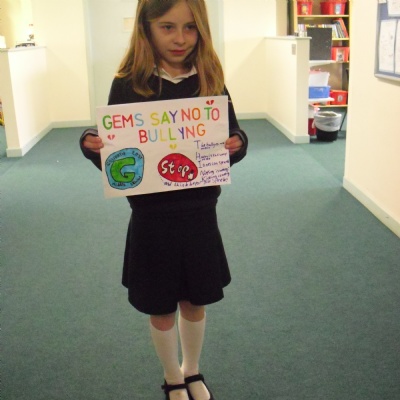 GEMS had a two-day focus on anti-bullying.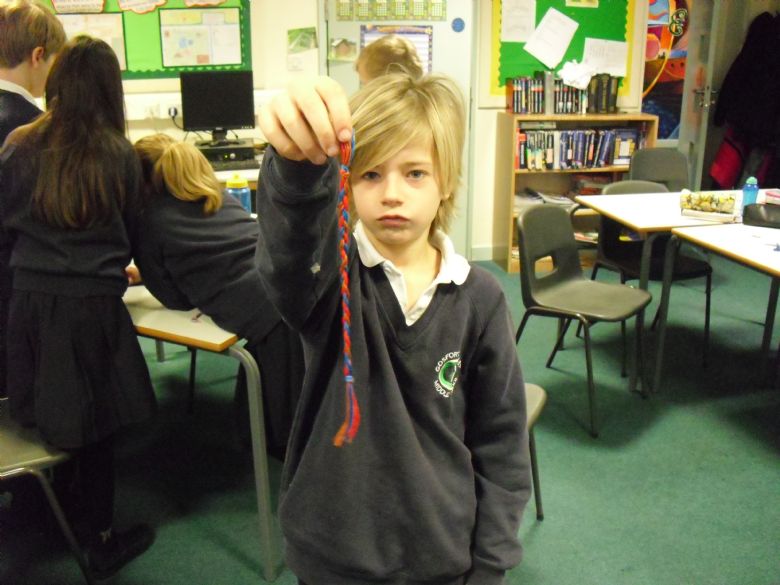 On November 19th and 20th, during National Anti-Bullying Week, GEMS spent two days focussing on how to prevent bullying. Our children learned about all different kinds of bullying, and what to do if they ever saw or experienced bullying themselves. The children showed a very mature attitude to the subject, and had a good awareness of just how important an issue it is.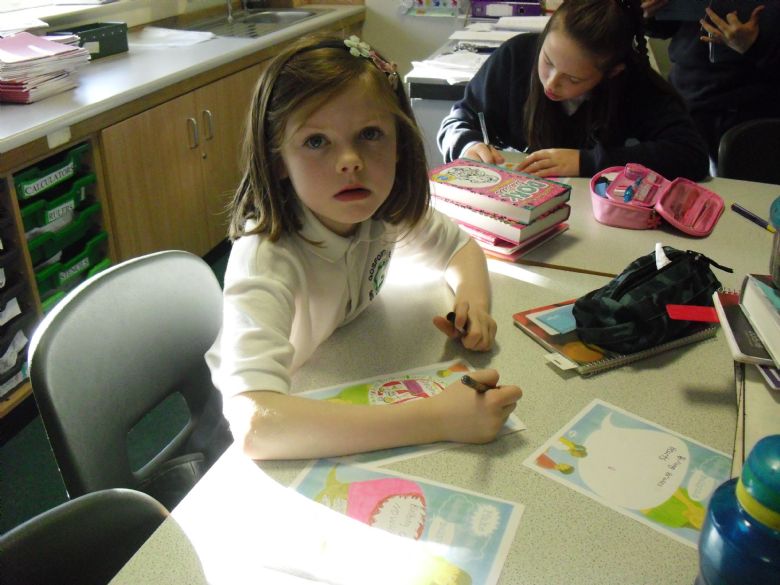 We learned about the mixed messages the media sends with respect to bullying and body image and wrote poems and designed posters to discourage bullying. We also improvised dramas and made animations and films about bullying. Finally, we all made friendship bracelets, so every child in the school could receive one from someone else.
Here is a report from two of our talented pupils, Izzy and Anna:
On the 19th and 20th November, the school took part in a national anti-bullying event. During this time we did lots of bullying related activities, such as making friendship bracelets, learning about bullying and lots more.
As part of the anti-bullying effort, the whole school participated in a wide variety of activities. These included learning about the forms of bullying, where it happens, why it happens and the effects it can cause. To finish of the event, we all made friendship bracelets which were given out at the end of the week.
One of the subjects we discussed was homophobia. We learnt about what it is and how it affects people's lives. We also learnt about homophobia in the media, in sport and people's views on the subject.
The different types of bullying we discussed included Racism, Cyber Bullying and lots more. We discussed the effects of this and how to deal with bullying. To promote this we made logos and decorated our doors.
There will be a competition to see the best anti-bullying logo throughout the school. The winning logos will be put up around the school. A display has been put up outside of the library to show some of the work we have been doing. For example we made comic strips about bullying in fiction and decorated our 'helping hands' with examples of kindness.
We all learnt lots about bullying and got advice on how to prevent it and deal with it. Overall it was a great 2 days and everyone enjoyed themselves!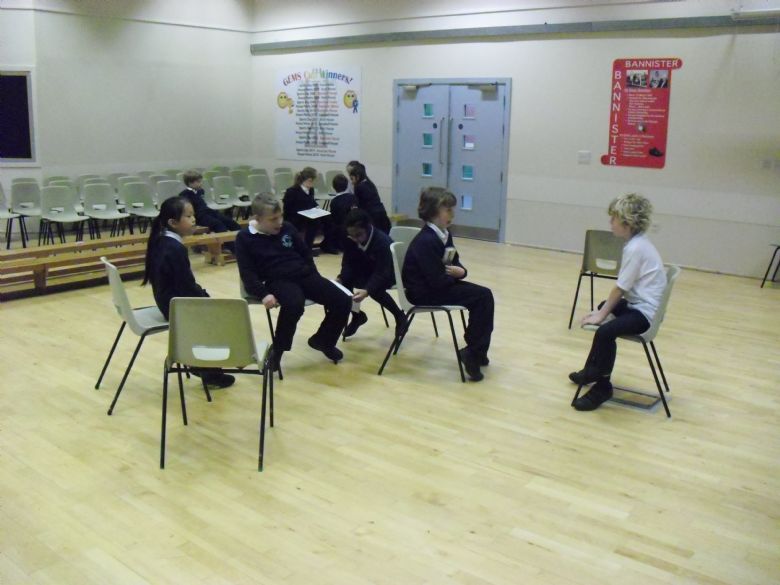 Drama with year 5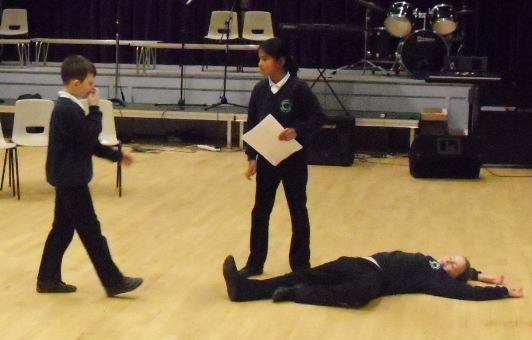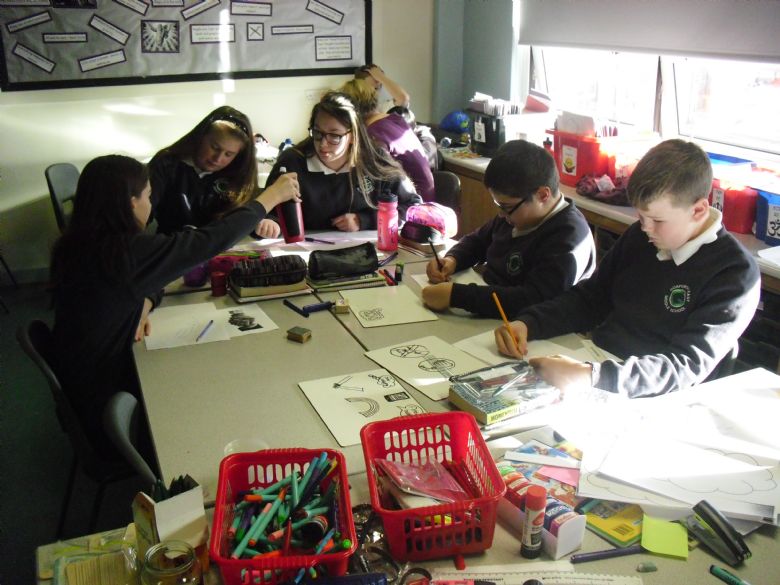 Designing anti-bullying posters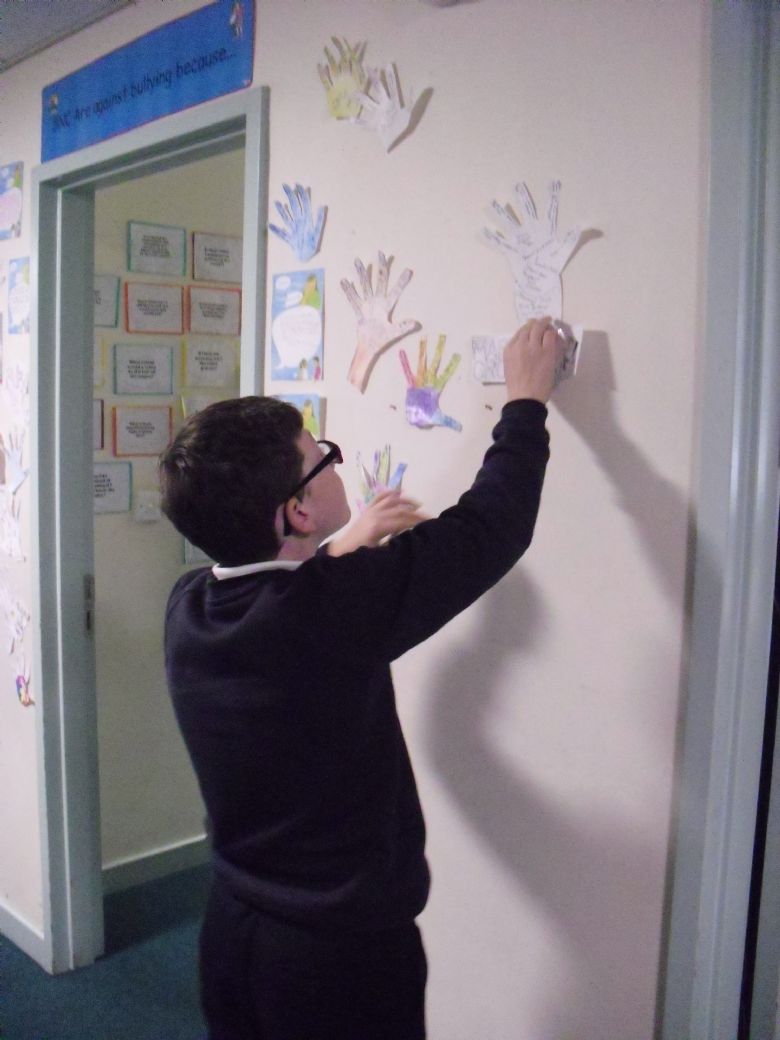 We now have lots of great displays around the school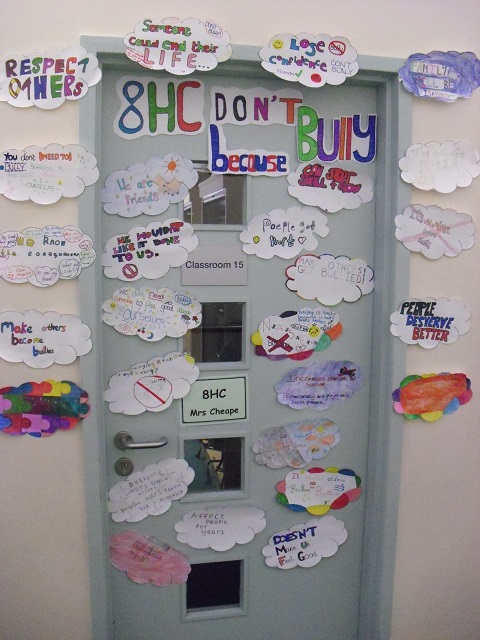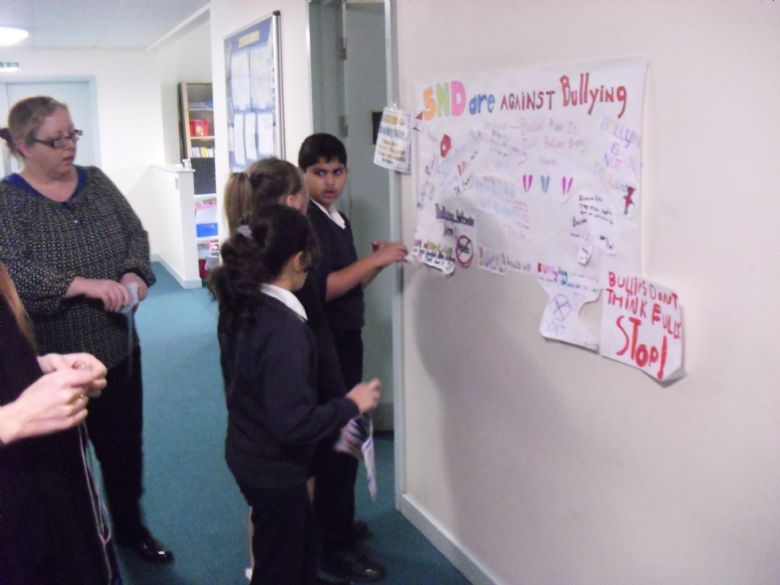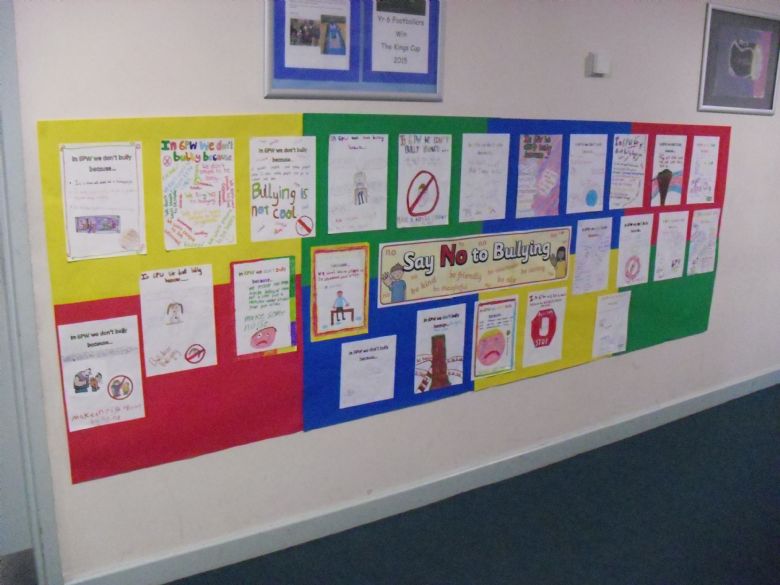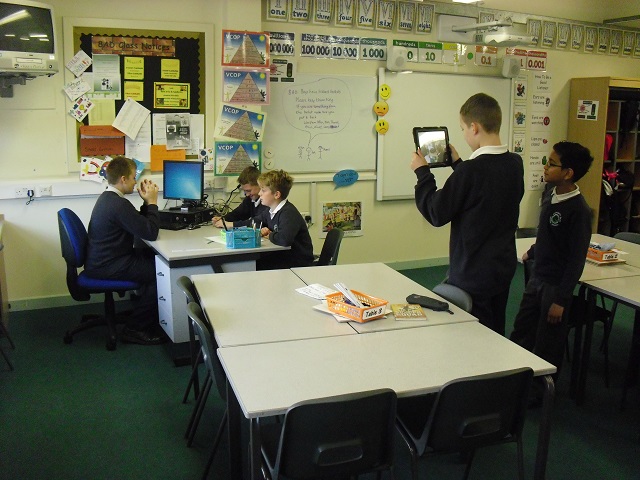 Making a video about bullying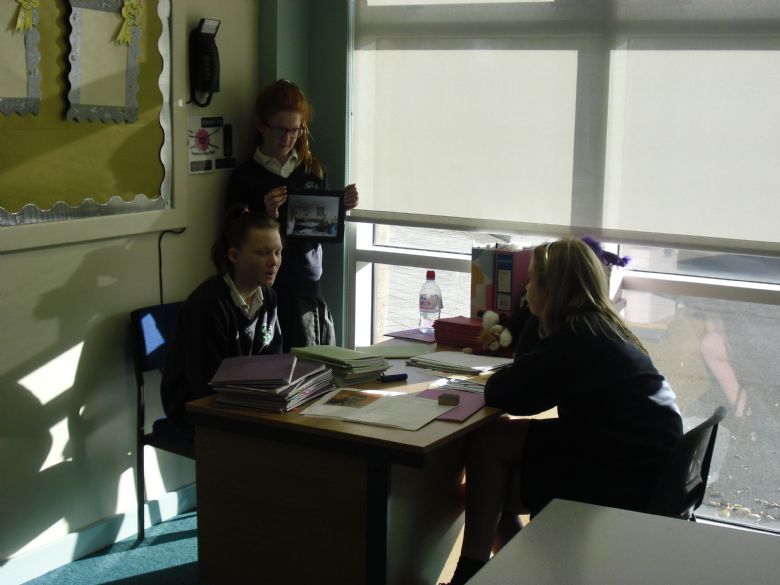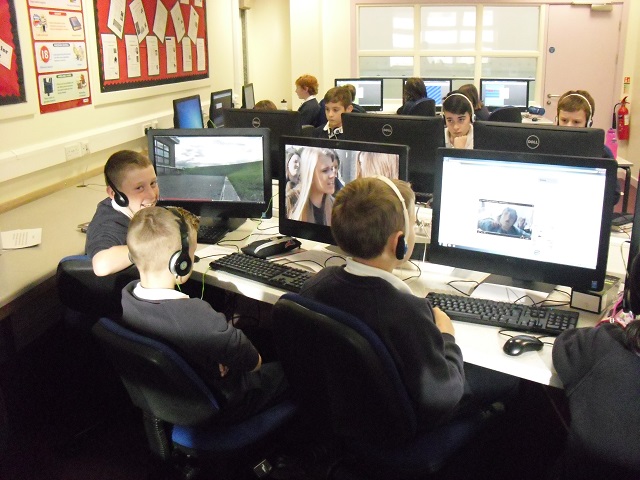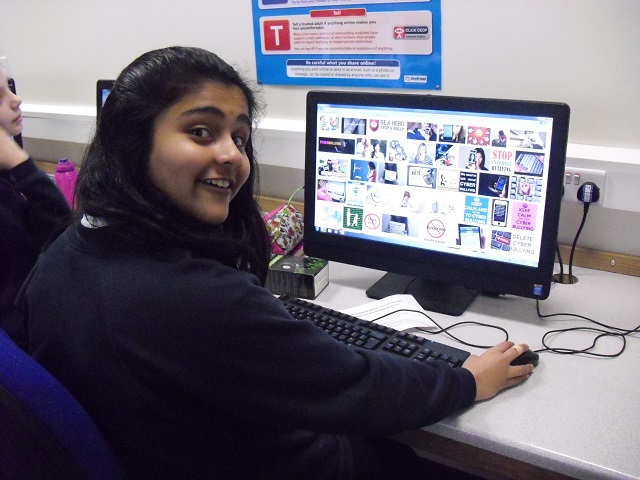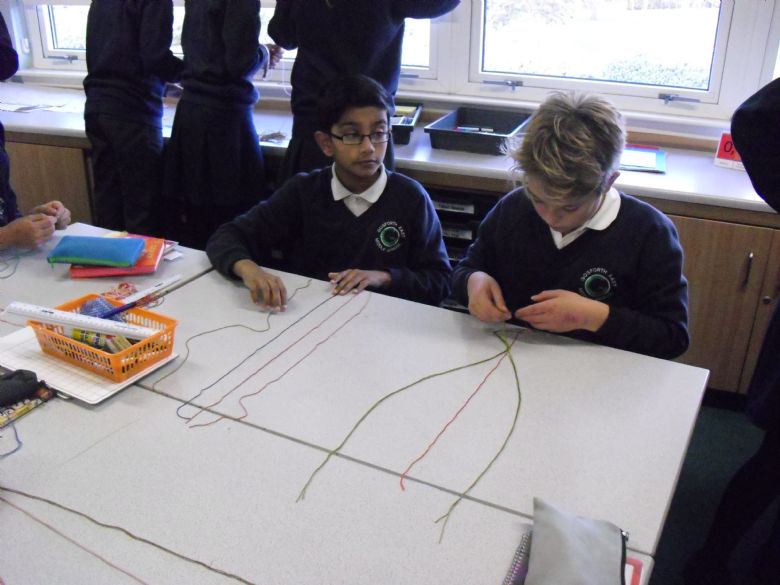 Everyone learned to make friendship bracelets