Safety Works Visit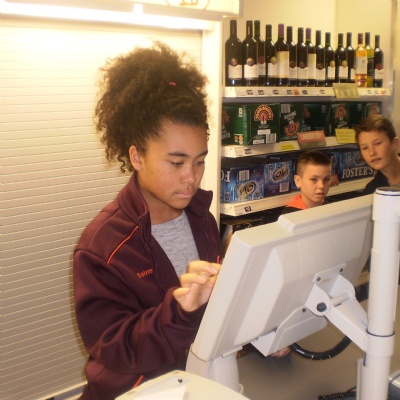 All of year 8 went to Safety Works.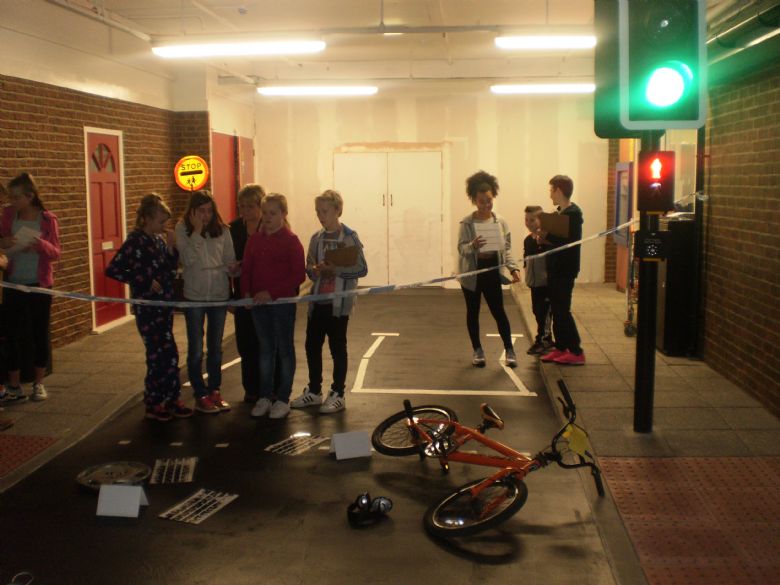 Investigating a road accident (It was Children in Need day, hence the onesie.)
Everyone in year 8 went to visit Safety Works to learn about how to be safe. Safety Works is a special facility for schools, where children can learn about everything from road safety to first aid. Hidden inside a building is a mini-town, with its own police station, house, park, hospital, Metro Station and even a Sainsbury's.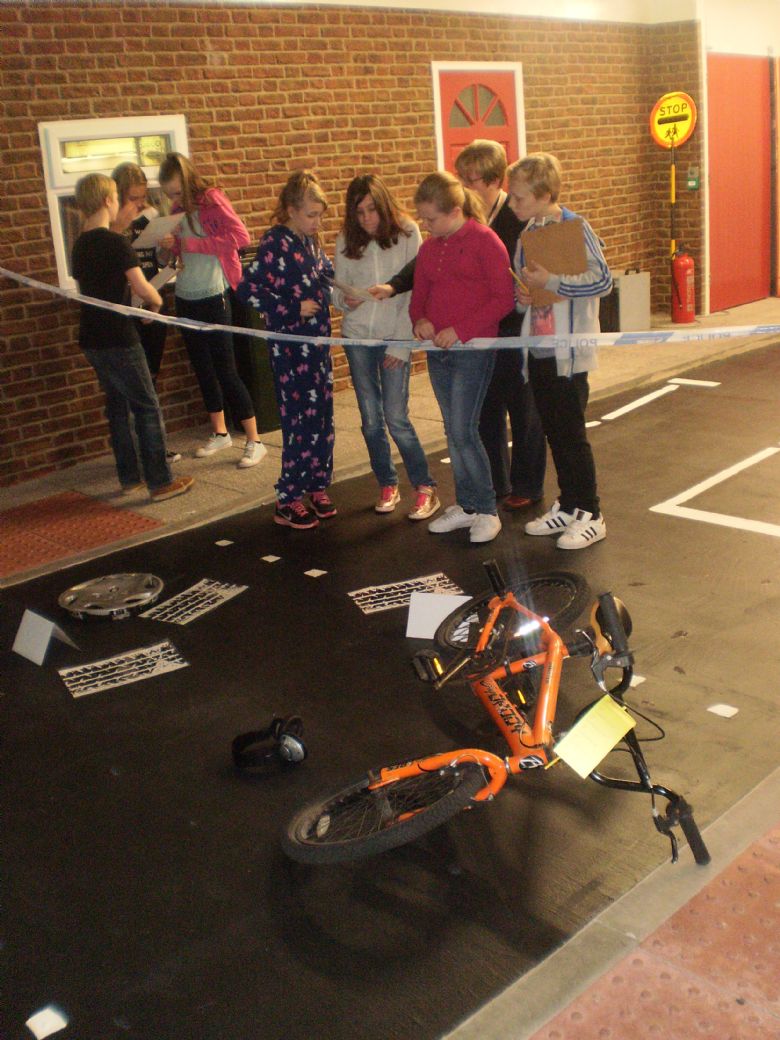 Can you spot any hazards?
Our children went round in small groups, and took part in five different role-play situations, led by the fire brigade, Northumbria Police, Newcastle Council Road Safety, the British Transport Police and St. John's Ambulance. In Sainsbury's they learned about shop-lifting and the dangers of peer-pressure, and they then proceeded to the police station to see the consequences of breaking the law.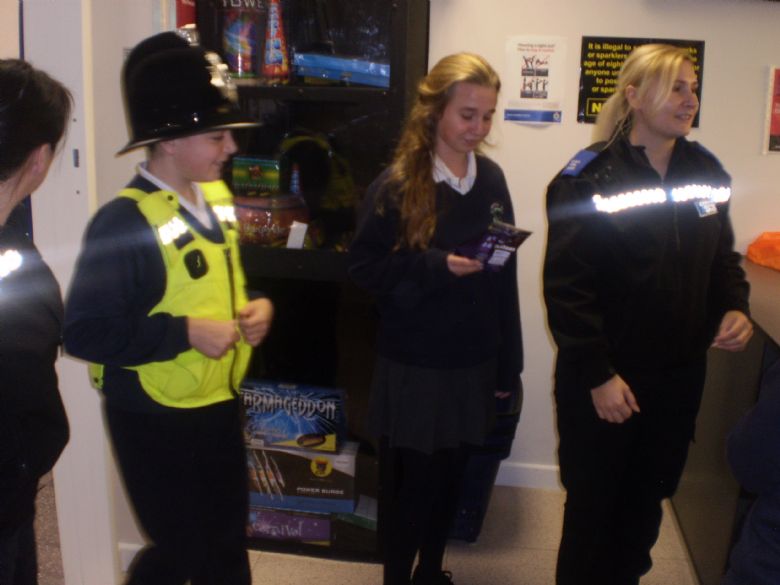 In the supermarket, someone's been shoplifting.
St John's Ambulance taught about the dangers of alcohol misuse, and explained what to do you are ever in a situation with a friend who is drunk. They all learned how to put someone in the recovery position, and then put on goggles that made their sight go funny – creating a very realistic impression of being drunk.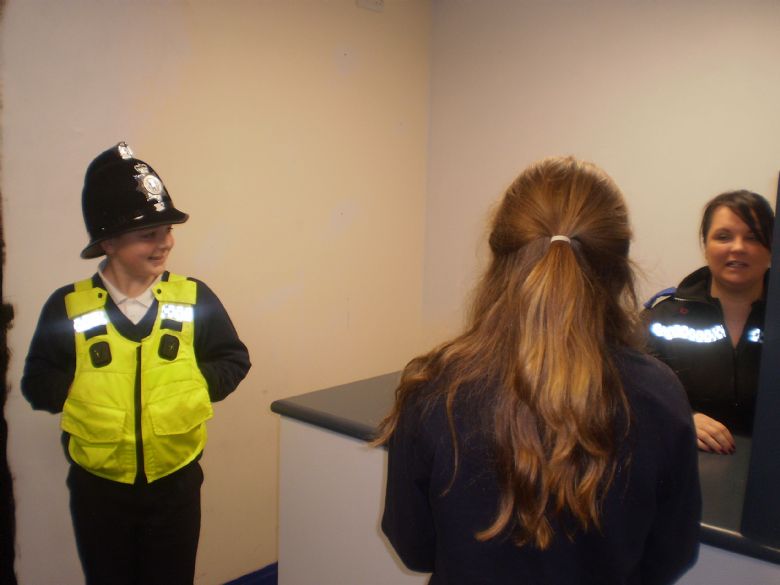 Checking in our 'criminal' at the police station
In the Metro station, they learned what to do if the ticket machines weren't working, how to call for help in an emergency, the dangers of high-voltage power lines and that they never never never never never go on the tracks ever.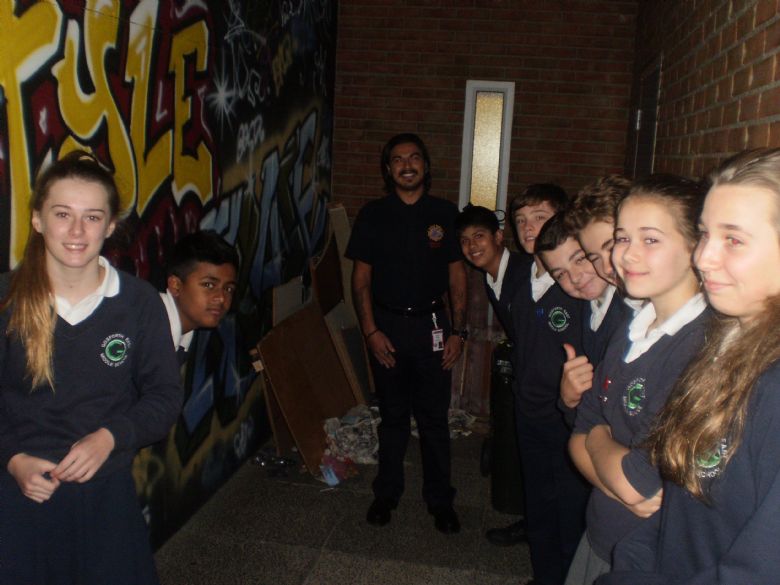 A back alley full of fire hazards. Can you see the rat?
The fire brigade took them to a back alley full of fire hazards (and a scary rat). The children were very good at identifying potential dangers.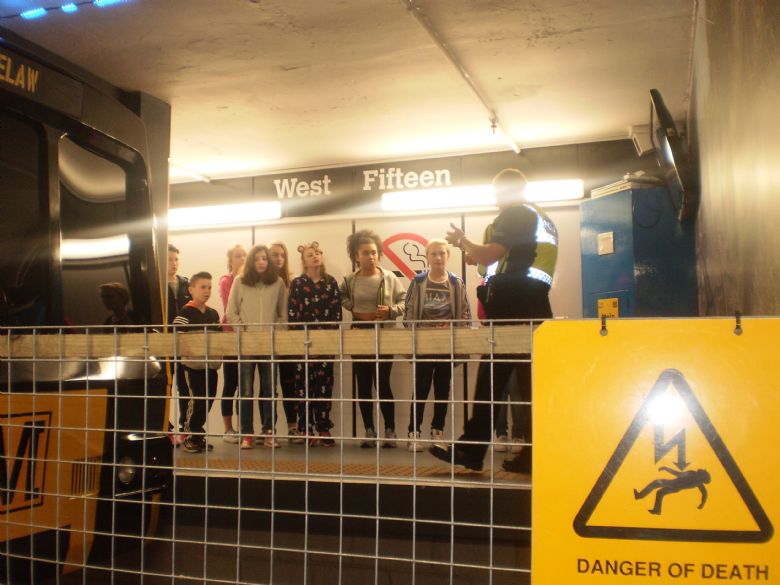 I bet you can't find this station on the Metro map.
At the road, our children became 'road accident detectives'. A scene was set up involving an accident between a bike, a car and a pedestrian. The children pieced together what had happened and managed to identify the cause of the accident.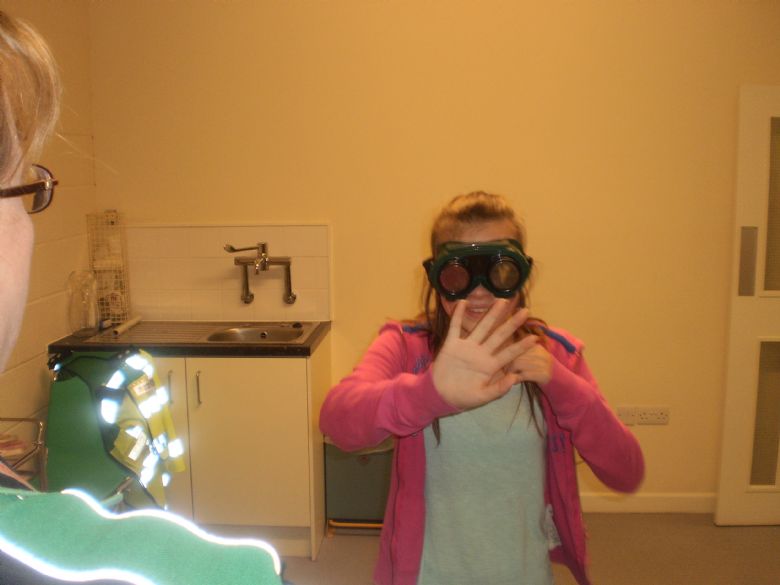 These goggles give a very realistic impression of being drunk.
All in all, everyone seems to have really enjoyed the visit. Safety Works did a great job of teaching about safety in an enjoyable way. I think they really got the message across, and that our children will be all the safer for it.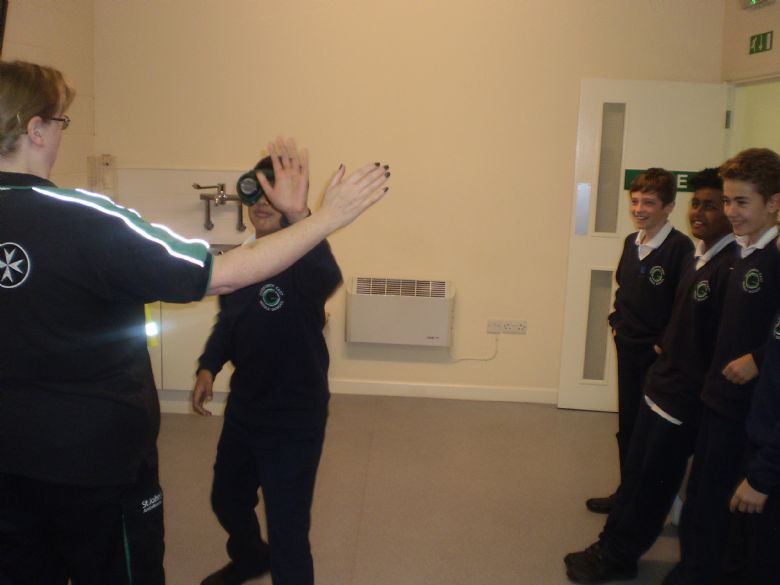 Trying to high-five, but missing by miles