World War I - a Hundred Years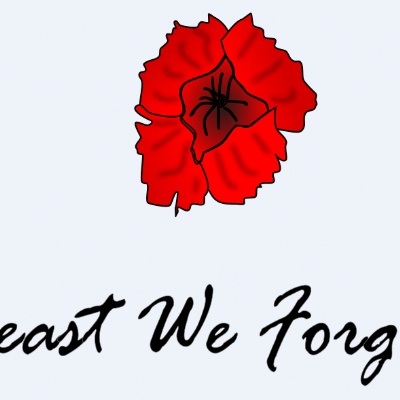 On the 8th and 9th of November GEMS had two World War 1 days to celebrate the end of the war, a hundred years ago. We did lots of activities to do with the war. Things like writing war poems, war drama, learning about special people from the war and we even made tissue paper poppies. Every one enjoyed the two days.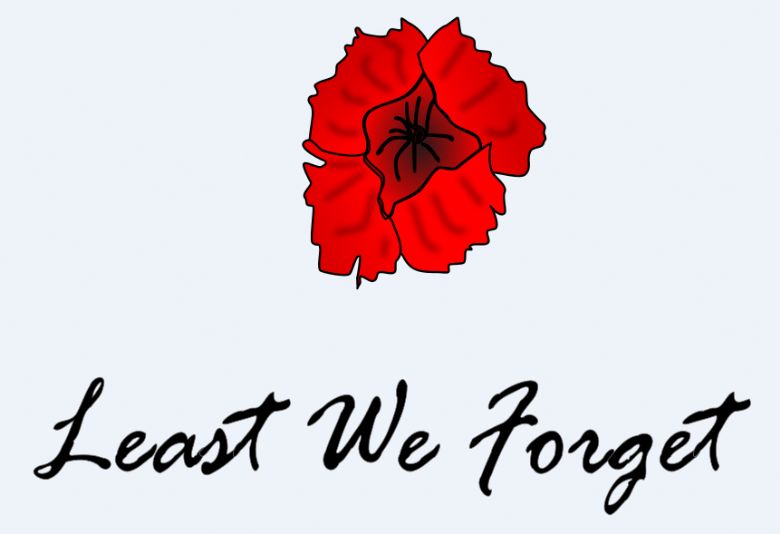 On the 8th and 9th of November GEMS had two World War 1 days to celebrate the end of the war, a hundred years ago. We did lots of activities to do with the war. Things like writing war poems, war drama, learning about special people from the war and we even made tissue paper poppies. Every one enjoyed the two days.
On day one 5EA started off in Mr Robertson's classroom to research and make propaganda posters about World War One. We researched why people used propaganda posters. After break, 5EA went to Miss Wilson's class to study poetry from World War One, the main poets we were looking at were Wilfred Owen and John McCrae these are a few poems by those wonderful poets: 'In Flanders Field' and 'The fallen'.
Other activities included -5ER going into Miss Latimer class to learn about all the animals and how they died. Also which animals went into war.
5SL learnt a lot about life in the trenches. They learnt about the diseases, the weapons they used in war and also what a trench looked like from above. We found out how soldiers lived in the trenches it was always wet damp and cold in the winter with lice and in summer it was full of flies and all year round it was full of rats. One of the worst things about life in the trenches was soldiers had to take it in turns to do duties [the worst one being toilet duty].
5EA were honoured to write their own letter and got to look at real letters from WW1 one from John White. We also looked at other soldiers' letters from WW1 together we worked out what the letters' said because it was a little bit hard to read. Our teacher said that the soldiers had really nice writing (cursive) back in the war days.
After lunch we were with our form teacher, Mrs Armstrong. We were making guides to living in the trenches. This activity took up most of the afternoon.
We learnt a great deal during these two days and appreciate how much people suffered in order to protect our country and our way of life. We understand how important peace is to allow us to live and thrive.
By Evie, Emma, Maisie and Ava, 5EA
World War 1: The Assembly Tour
Between the 15th and the 16th of November, Mrs Cheape and Mrs Lamberth took a handful of Year 8 pupils and me to a couple of the first schools around Gosforth, so we could perform an assembly about World War 1.
The first schools we went to were: Broadway East First School, Brunton First School, Archibald First School, Gosforth Park First School and Dinnington First School. We managed to get to all of the schools by a minibus which Mrs Lamberth drove.
The assembly was about many aspects of World War 1, we talked about the trenches, I talked about people who did not believe in violence (conscientious objectors) and could refuse to fight while Luke Steele and Josh Lee talked about their experience at the cemetery in Belgium.
We all enjoyed seeing our old first schools but we always thought about everyone who gave their lives for us.
We shall remember them.
By Tasha 7MR
Fantastic Football on Friday...another way to remember
On Friday 16th November all the classes of the school chose a team of seven people to play football on Friday. It was in memory of four men who died during the First World War and it was organised by Luke and Josh in Year 8.
The football matches were also meant to recreate the Christmas Truce, which happened on Christmas Day 1914, between German and British soldiers when they stopped fighting and played a game of football instead before unfortunately fighting again. This episode helps us to realise how ridiculous the war was and what we have in common with our supposed enemies.
The children all had a lot of fun playing. In order to make it fair (because football isn't a boy's sport!), there had to be at least two girls on the pitch at any one time.
Mina Year 6
Debating with Kings Priory: the topic 'War'
The year 8s visited the Discovery Museum to prepare for our debate about war. We went there to learn more facts about war and share our opinions about the topic. We then went back on the 13th of November to have our debate with Kings Priory School. We were put into groups of 5 and sat on a table with ten seats, leaving gaps between us. Kings Priory then entered. They were also put into groups of five and filled in the spaces; we were all sitting next to somebody who wasn't from our school.
When they first sat down, nobody knew what to say, but the silence didn't last long; we were soon chatting, like we had known each other for ages. We were then given some cards on our table, with a statement on and we had to say whether we agreed or disagreed. Our table's first card said 'If you found £100 would you keep it?' The boys and the girls had contrasting and maybe controversial opinions about this.
After this, two girls from the army told us why they thought war was right and two people from the Quakers told us why they thought war was wrong. Then we started to prepare a debate of our own. Each table (all 26 of them) was given a statement about war that said for or against. We had to prepare a debate, where every person said something to back up the statement, whether they agreed with it or not. There were 6 people who said why their statement was right, one captain, one person to conclude it and two rebuttals (people who had to think on their feet and challenge the other team's points). I was a rebuttal.
Once we performed our debates and other teams watched, the people who watched voted for the best debates. The best 4 debates were performed to everybody, on stage and our team performed theirs! Once they were all finished, people gave each debate scores, and the best 2 were given real buttons that soldiers wore during the world wars. Mrs Cheape and a teacher from the other school, chose students to reward for specific skills that they had demonstrated and they also got buttons. It was a very enjoyable and thought provoking day and we are all very grateful to the staff at the Discovery Museum who organised it.
Charlotte 8HC
Year 6 Poetry from one of the writing sessions...
On the Edge of the Battlefield
By Ava
On the edge of the battlefield,
My heart fills with dread,
You can almost hear the whispering of the souls of a thousand dead,
The pressure is immense,
The bangs of ten thousand gunshots,
The screams of a million men.
It always makes you wish that you'll never be there again.
Thousands have fallen before you,
Thousands have been here before.
All believed it'd be over and done,
Instead they've all suffered, every single last one.
I scream and plead inside my head that none of my friends have left me,
That none of them are dead.
Even if they fall beside us we're not allowed to stop,
Not allowed to say goodbye or a tear shed.
On the edge of the battlefield my heart fills with horror
I stand and survey the dead.
Everything fills me with dread,
People sit wounded on the ground,
But I just stand miserably and stare all around .
Purple Poppies
By Imogen, 6NS
The thousands that died on the battlefield
The loyal and brave, strong men
We honour them, and so we say
"We will remember them."
Yet we forget our tragic slaves
We made them die by force
We remember the men on horseback
But we should also remember the horse.
We treated them like living shields
We rode them, then left them to die.
But we should look back at the creatures
For it's here where loyalty does lie.
We should have treated them as equals
But we only sneered at them, dead.
And still, we think it's so awful
When it's man's blood that is shed.
We treated them so badly
We tricked and cheated and lied.
But we created purple poppies with red
And so they bloom, side by side.