Year 6 Going 90 Feet Under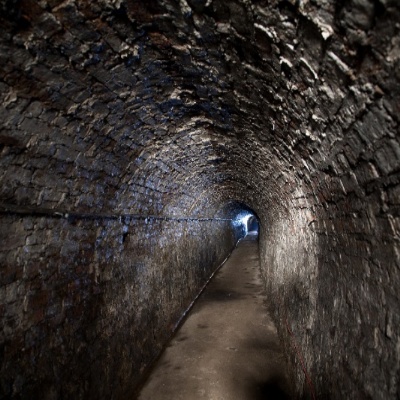 On the 14th January, the Year 6 girls went on a trip to an historic place called the Victoria Tunnels. The tunnels might not be particularly "well known" but it has been part of Newcastle for nearly 200 years! Part of its 200 year service has been for "coal transportation" from a colliery to the River Tyne (The advantage of that was that the colliery could deliver coal to the other side of Newcastle cheaper) and it served as "The Safest place in Newcastle" as it was Newcastle's Air Raid shelter in World War 2 (did you know when it was an air raid shelter, the original plan was for it to shelter 9000 people, but only 7000 people went to the shelter!)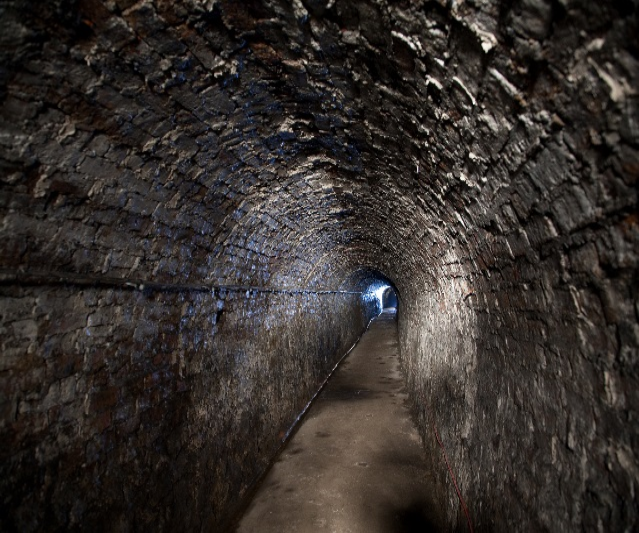 Victoria Tunnel...now
On the 14th January, the Year 6 girls went on a trip to an historic place called the Victoria Tunnels. The tunnels might not be particularly "well known" but it has been part of Newcastle for nearly 200 years! Part of its 200 year service has been for "coal transportation" from a colliery to the River Tyne (The advantage of that was that the colliery could deliver coal to the other side of Newcastle cheaper) and it served as "The Safest place in Newcastle" as it was Newcastle's Air Raid shelter in World War 2 (did you know when it was an air raid shelter, the original plan was for it to shelter 9000 people, but only 7000 people went to the shelter!)
As we entered the Tunnel, we were greeted by a horrendous smell as well as tour guides. They showed us benches and beds from WW2 but before had giving us all torches and the teachers helmets.
As we walked down the Tunnel we had to turn lots of corners. This was because if a bomb exploded, it would not inflict as much damage as when there were no corners. There was also "gas detection paint" which was a shade of mustard yellow so if a gas bomb was to drop, the paint would turn a shade of pink and that would be a signal to put the gas masks on.
The further we went down the tunnel, we were warned about "the brown stuff!" (dun dun dun!) It looked very disgusting but it was a slight relief when the tour guide said that we were above a deserted train track and the toilets. The "Brown Stuff" was actually Iron rust from the train track above.
Then the Tunnel became 12 degrees (according to a fixed thermometer) and the tour guide asked us to turn off our torches and see the darkness. It was the darkest moment I have ever experience.
I would recommend the Victoria Tunnels to any one any age because it was very historic and a very good day.
By Tasha 6HT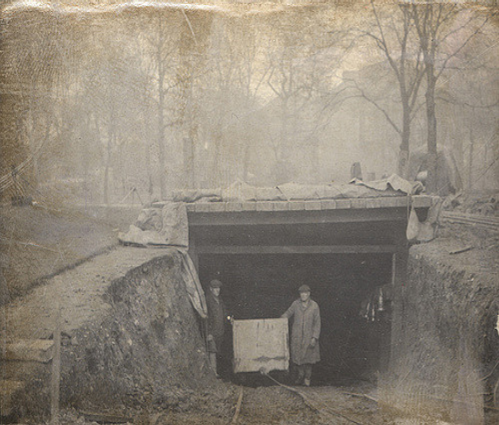 Victoria Tunnel...then