Open Evening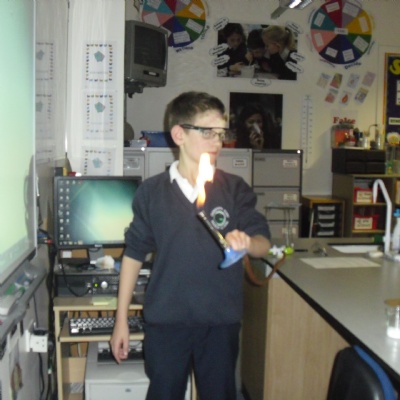 Prospective new pupils came to GEMS to find out about our school
On Tuesday October 14th we held an open day for children currently in year 4, so they could find out all about our school. They came along with their parents, and went round the whole school, finding out about all our facilities and all the different subjects that they will be able to study if they decide to come to GEMS.
They also took part in a wide range of activities, including making Halloween decorations in the craft club, baking cakes, and having a go at origami and calligraphy in the Japanese club.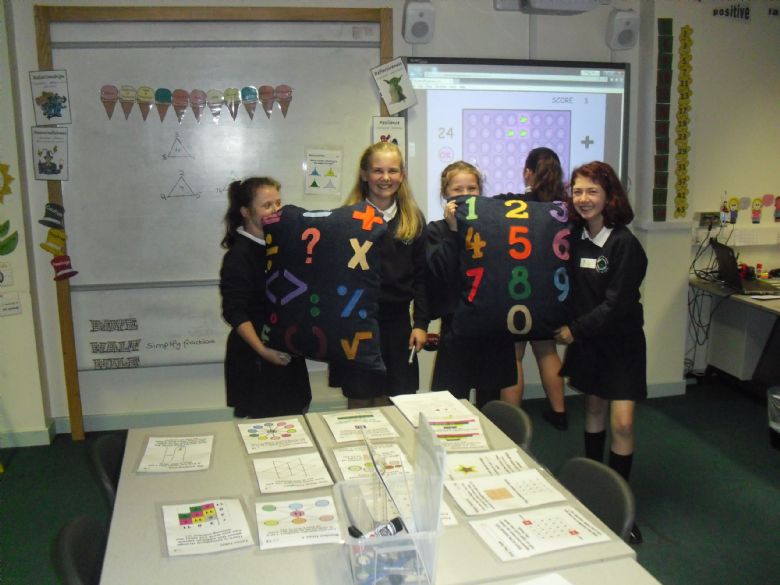 Children helping out in maths, showing off some of the resources we have.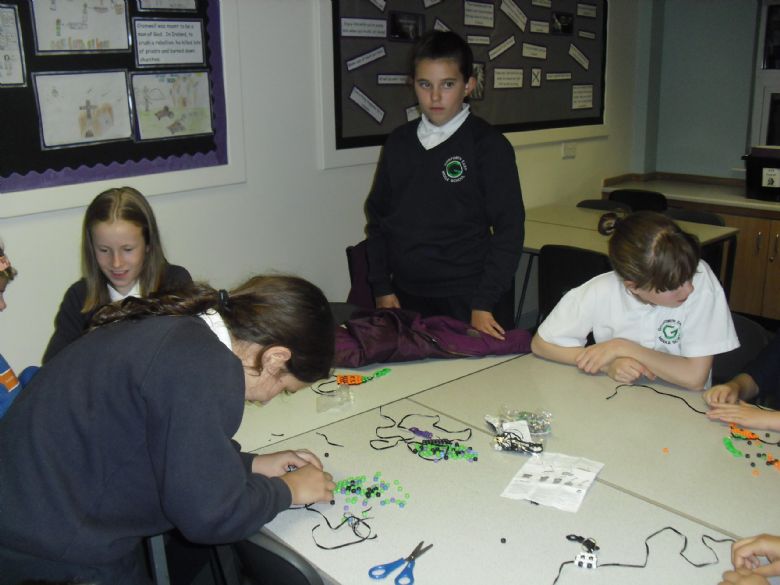 Members of the craft club, showing off their skills to visiting children.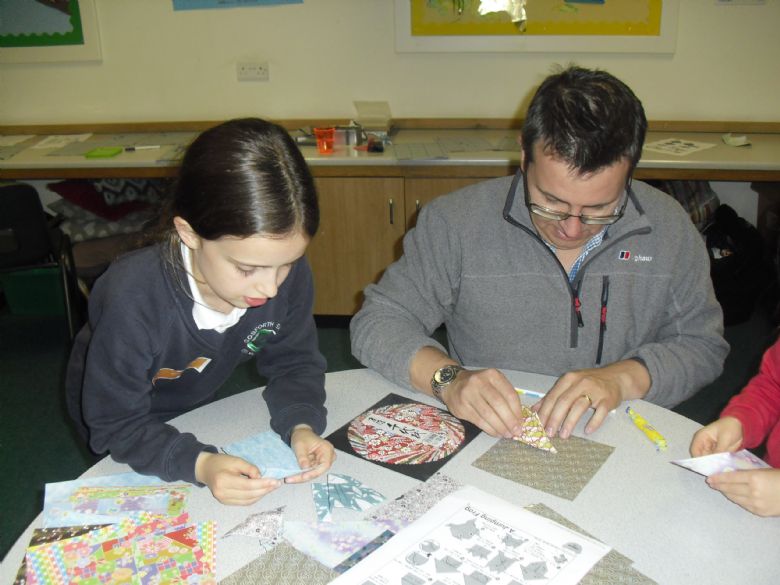 A dad and his daughter having a go at origami at the Japanese club.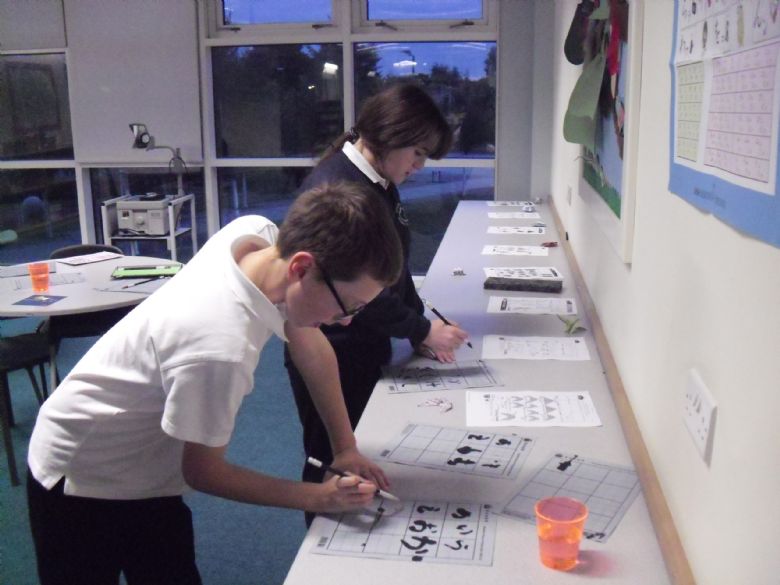 Two members of the Japanese club showing off what they've learned about writing Japanese.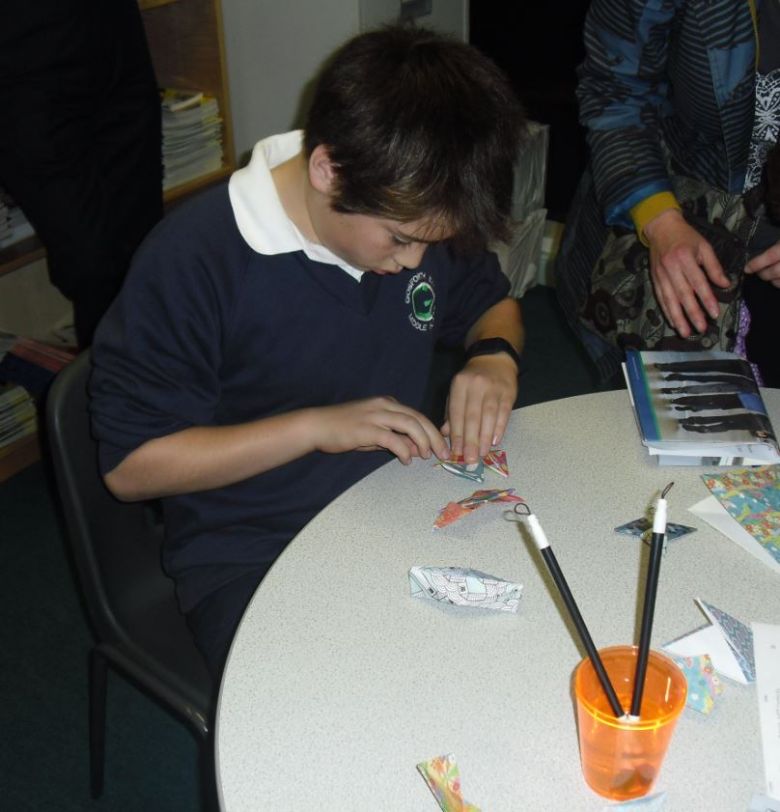 One of our Japanese club members showing visitors how to make a ninja shuriken just by folding paper.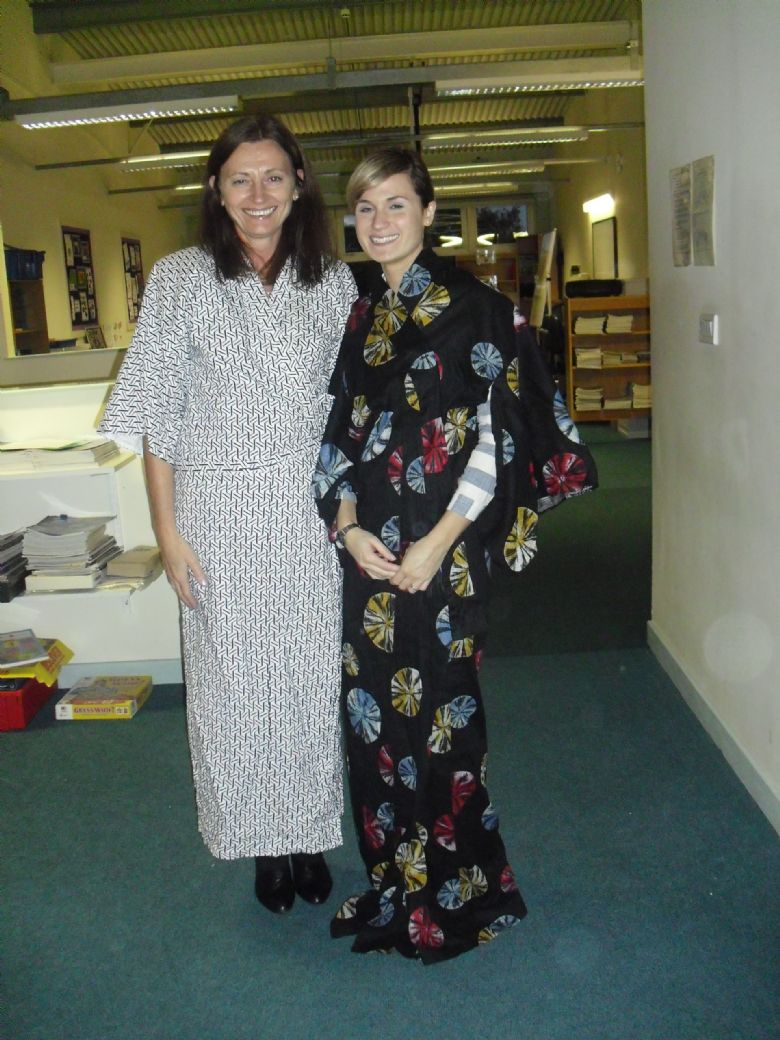 Mrs Collister and Mrs Heslop trying on Yukata in the Japanese club.