Marvellous Maya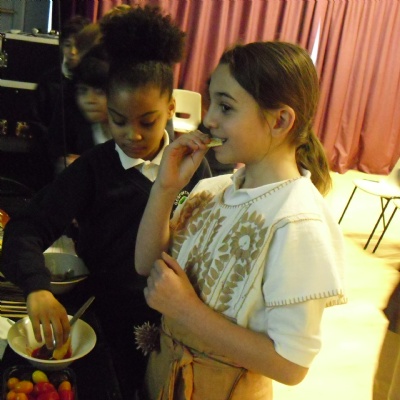 On the 10th of January a time traveller came into school and everyone in Year 5 went to meet her. She brought along her friends from the Ancient Maya civilisation. But, by accident, she brought the Spanish conquistador, the leader of the Spanish invaders who tried to conquer the Maya. The person she brought on purpose was an old lady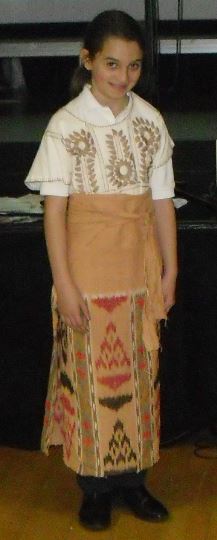 A Maya girl
On the 10th of January a time traveller came into school and everyone in Year 5 went to meet her. She brought along her friends from the Ancient Maya civilisation. But, by accident, she brought the Spanish conquistador, the leader of the Spanish invaders who tried to conquer the Maya. The person she brought on purpose was an old lady.
Some of the classes had a chance to eat food the Maya would have eaten. There was a sticky juicy papaya that tasted like a watermelon but without the seeds -
it was delicious though. There were yellowish tomatoes, hot chilli sauce, bread and crisps like Doritos.
At the end we did a quiz on what we were learning. Every question that we got right we got to put a piece of clothing on the teacher. The first piece of clothing was a jaguar cape was the head dress. The third one was the turquoise bracelet then the spear head. Last but not least there was the little incense holder.
By Kate, 5ER and Lilyrose, 5RM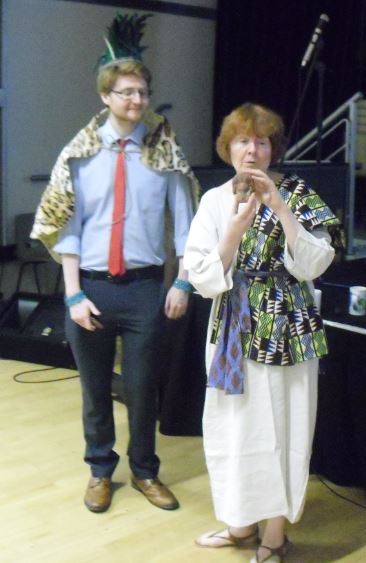 Mr Robertson and the time traveller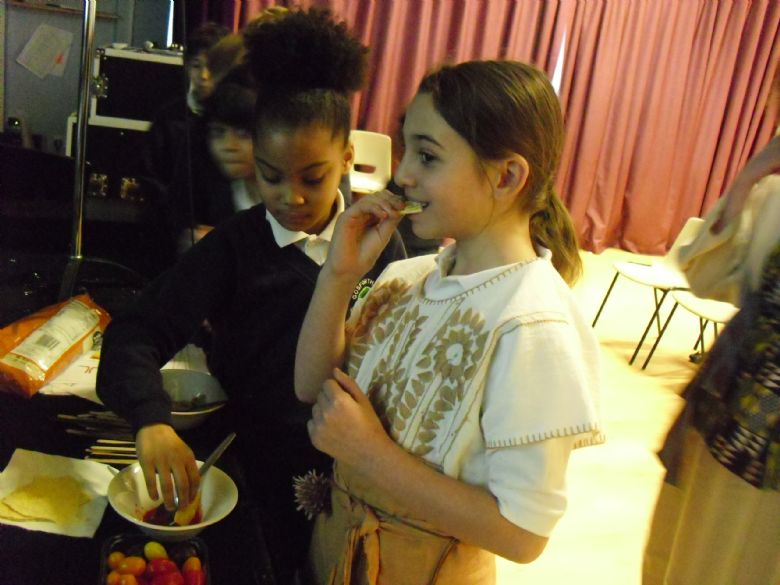 Tasting Mayan food