The Lit and Phil Library Visit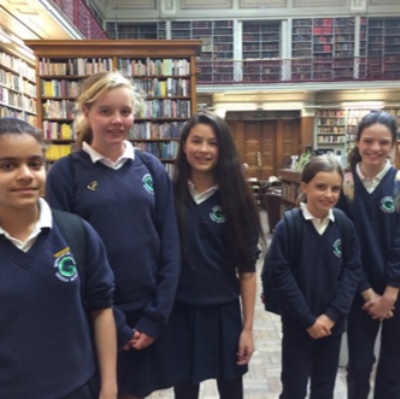 On Wednesday 5th October, a few Year Sevens and Eights visited the Lit and Phil. They had a look at the huge library there and were introduced to the Judges for a writing competition: the 'Young Writers' Awards.'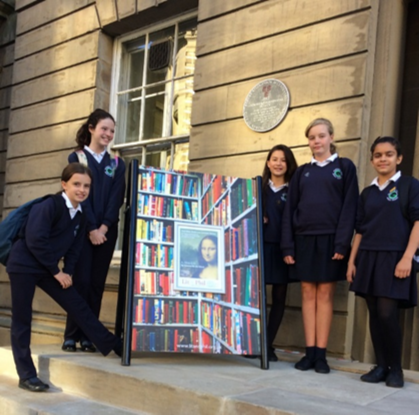 Arriving at the Lit and Phil
On Wednesday 5th October, a few Year Sevens and Eights visited the Lit and Phil (The Literary and Philosophical Society… I know a bit of a mouthful). They had a look at the huge library there and were introduced to the Judges for a writing competition the 'Young Writers' Awards'. The aim of the competition is to write a poem, fiction or non-fiction short story on a set theme. The prize for winning is £50 in book tokens but, more importantly, your piece of writing is put on the official website of the 'Journal' for everyone to see! The limit for the fiction and non-fiction stories is 1,500 words, and this year's theme is New, so the competitors will have a challenge!
The Lit and Phil library is one of the oldest buildings in Newcastle and is the largest independent library outside of London. This library houses over 160,000 books, so you can imagine how grand it is! In fact, the Lit and Phil has been around since 1825. And it's open to the public, too! Everyone who enters the competition gets a year's free membership. Ella said, "The library is so big and amazing!"
The selected people get to go to workshops to help their writing skills. Then, they can submit their writing by January when all the submitted pieces are judged and a winner picked. Good luck, GEMS Writers!
By Freya, Year 7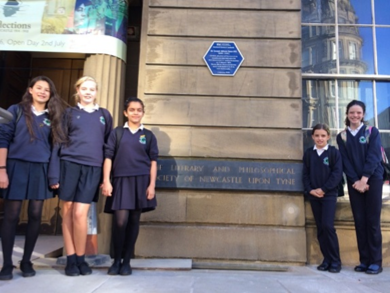 By the library's plaque outside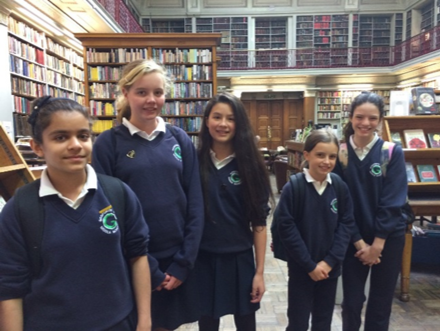 Inside the library. It's Huge!