Olympic Week : an individual perspective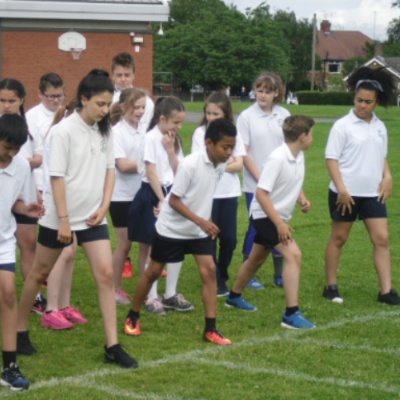 Please enter an introduction for your news story here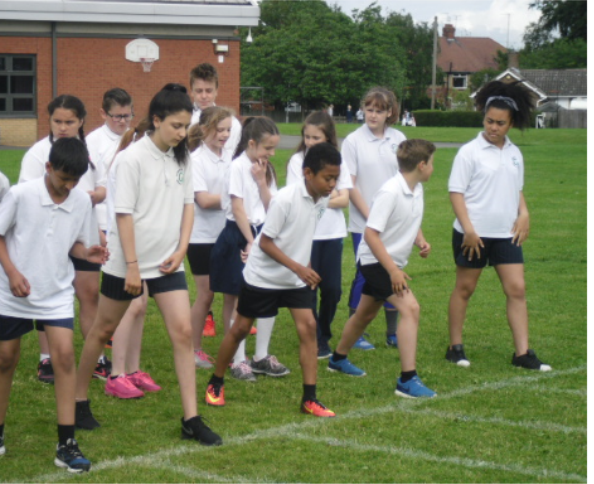 Usain Bolt doesn't need to worry
The Rio 2016 Olympics was quickly approaching and school decided to create a four day series of fun and interesting lessons, ranging from the science behind the design of a javelin, to a 'Folympics' (Olympic events done by origami frogs!)
This is one of many "Enrichment Weeks" that have taken place over my years at G.E.M.S where all pupils are mixed randomly into different classes to learn about separate aspects of a current topic, and of course every 4 years (so everyone has an Olympic week), there is a focus on which ever city the Olympics is being held in that year.
The activities bring in a wide variety of information about other countries, cultures and communities. Along side learning about Rio and the Olympics, every class was given a country, this could be from anywhere in the world. My class's was Thailand, which brought along with it a new alphabet, language and cultural ideas.
Due to it being Olympic Week, it was only fitting that there were a few sporting events. With Mr Jordan we tried to break some world records; however, there were a few twists. For Usain Bolt's record, we were given a half second head start, nobody was close. For the javelin record (98.6m) we were given tennis balls rather than a javelin. And for the long jump we tried to break 8.95m, with no luck…
Along side the world records we also tried some weight lifting, which was great and it was in a controlled environment so everyone felt fine. Slowly the weight was increased but there was always the option of saying "no!" to the bar and then you could go to the side.
There was also, with Mr Mills, a "G.E.M.S.athlon" a take on the pentathlon, there were a series of events each testing a different aspect of a perfect athlete. Of course we didn't have guns, or horses, but we made up for that lack with G.E.M.S substitutes. This lesson was very well received.
After the plenary at the end of the week everyone agreed that the penultimate week to the academic year had been a lot of fun.
Finlay 8HC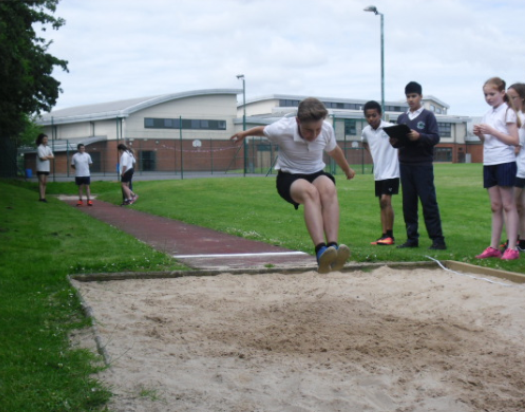 8.95m ...not even close!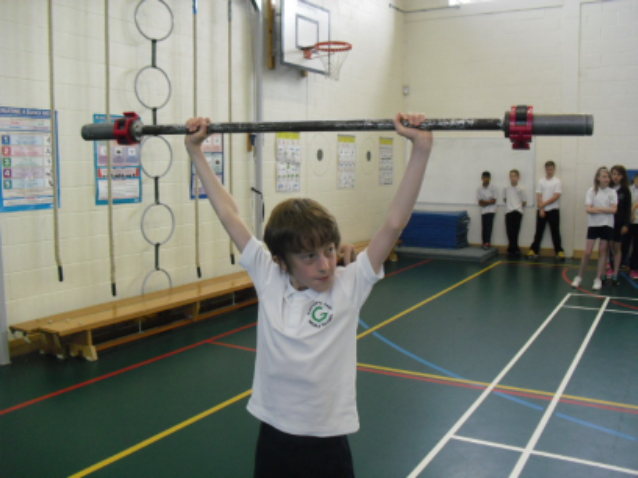 And...lift!
And away from the sports field lots of exciting activities were also taking place…
Here is just a taster!
Designing an Olympic torch, creating a display of a Brazilian Favela based on the work of Dutch artists Koolhas and Urhahn, exploring the Greek origins of the games, costing a trip to the Rio games, making Olympic logo keyrings, making and eating typical Brazilian food, writing internal monologues and poetry to explore various aspects of the games, designing and making masks to represent the countries that participate in the Olympics (worn in the closing ceremony!), making hexahexaflexagons decorated with Olympic symbols, exploring the values that underpin the Olympics and Paralympics (friendship, respect, excellence, inspiration, courage, equality, determination), designing warm-ups, designing, building and testing a javlin, researching Olympic mascots...and the list could go on.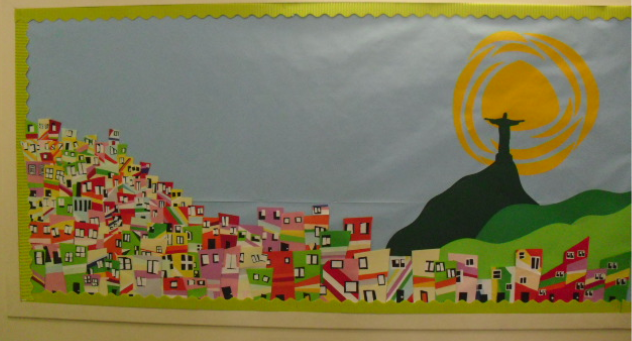 A Brazilian Favela in the shadow of Christ the Redeemer