Year 7 Friendly Lit Quiz 2016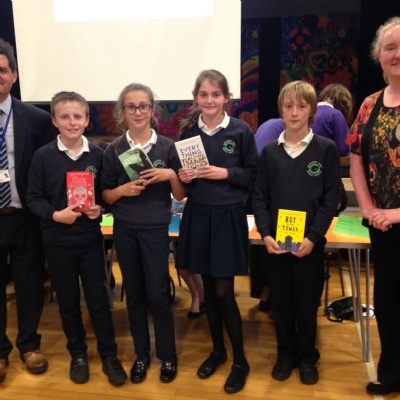 Please enter an introduction for your news story here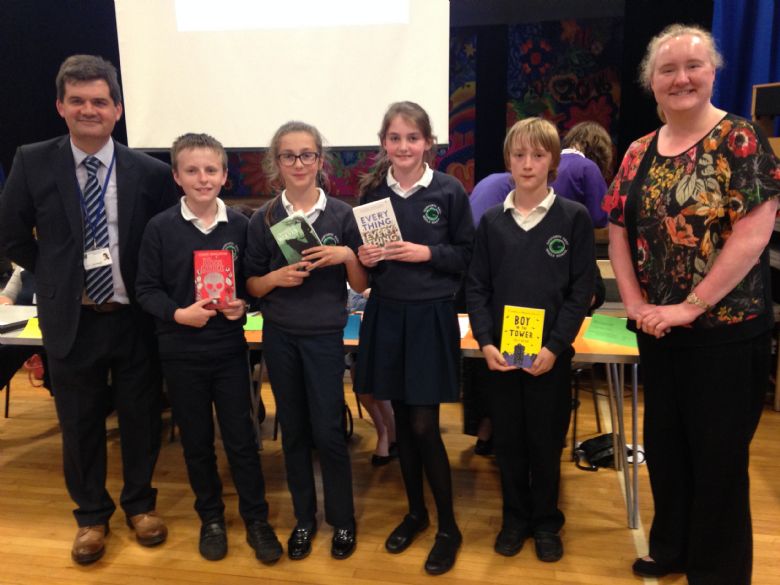 On Friday 10th June, 16 Year 7 pupils took part in a friendly literature-based quiz at Chantry Middle School in Morpeth. It was very fun and we all enjoyed it.
The quiz had 5 rounds, each of which had its own topic. These topics were Kings, Toys in Stories, Pictionary, Sevens and Vile Villains. Each round had 10 points up for grabs, plus a joker, which you could play once and it meant you got double points for the round of your choice.
The Pictionary round was different to all the others because on the big screen some objects and sometimes some letters came up and it made a title of a book which had the same name as the main character.
All of the other rounds consisted of 10 questions from a wide variety of books. There were questions about commonly known books, such as Harry Potter to questions about books no one had even heard of!
In between each round, there was a 'Guess the Author' game where little bits of information were revealed one by one, and we had to guess who it was. The prize for this was (drumroll please!) £2! Unfortunately none of our teams won any of these rounds.
Overall, Gems A (Isabelle, Anna, Jack and Freddie) came 3rd out of all 24 teams! The prize for this was a book of our choice from a pile of a wide variety of novels.
The day was a great experience and we even got some Haribos!
By Isabelle W and Anna J Year 7