Swimming Gala Victory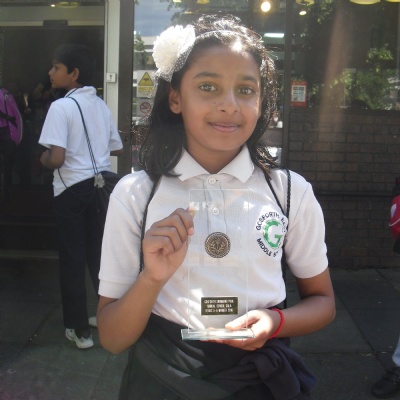 GEMS went to the swimming gala at Gosforth Pool, and we came back loaded with medals and trophies - and as the overall champions.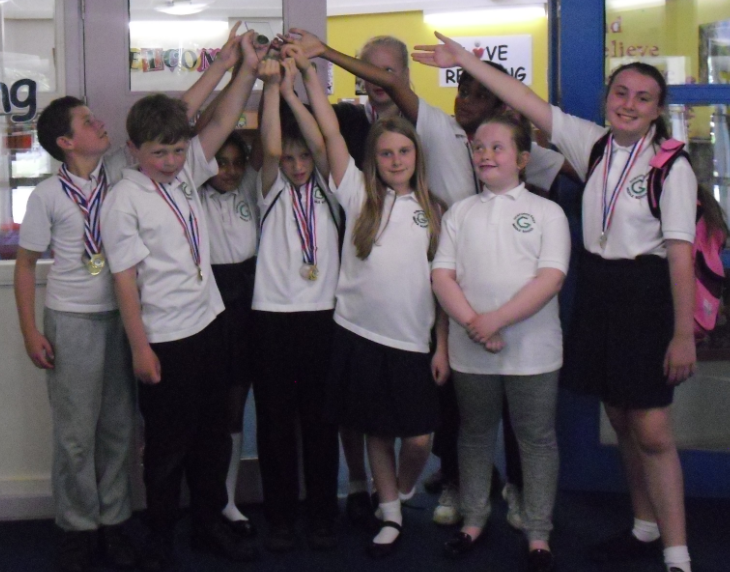 The entire team - and a whole lot of medals
In 2016 a new group of volunteers decided to do the school proud and join the swimming gala. For year 6 we have Emily L., Emma S. (me), Mineth, Finn, Sophie and Matthew. In year 5, it's Robyn, Freya W., Ben T., Sana, Patrick R. and Matthew M..
At 12:00, we stopped our lessons and made our way down to the lunch hall to, yep, you've guessed it, have lunch. Then, led by Mrs Graham, we set off to Gosforth Swimming Pool.
Everyone was really excited, but nervous at the same time. Since we had arrived a bit early, we had time to look at the sheet to see who we were competing against. There were many different schools all around Newcastle competing against each other. But the question is, who will win?
Then it was time to swim! Everybody got kitted up, and ready to race. There were many different strokes to do: Backstroke, breaststroke, freestyle, front crawl and the hardest of them all (in my opinion) butterfly.
The races started and everyone gave it there all. We won loads of races, but so did the other teams. The last races were the boys and girls medley. This is like a relay race with four people in.
The results were in. Afterwards, the individual people that had won a race, got a medal; gold, silver or bronze. Lots of people in GEMS got medals. But who would win the overall trophy? The results had been counted. And the winner of the 2016 swimming gala is…. GEMS!!!!!!!!!!!! Yes! We won!!!
Everybody lept up in joy! We had won a well-deserved victory. So, satisfied as winners, we packed up our stuff and walked back to GEMS.
By Emma, 6NG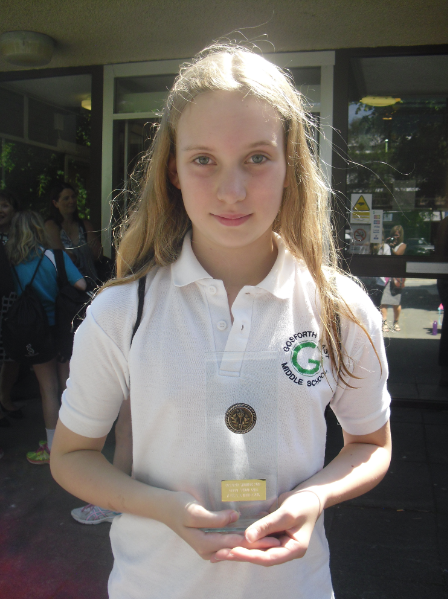 One of our many successful swimmers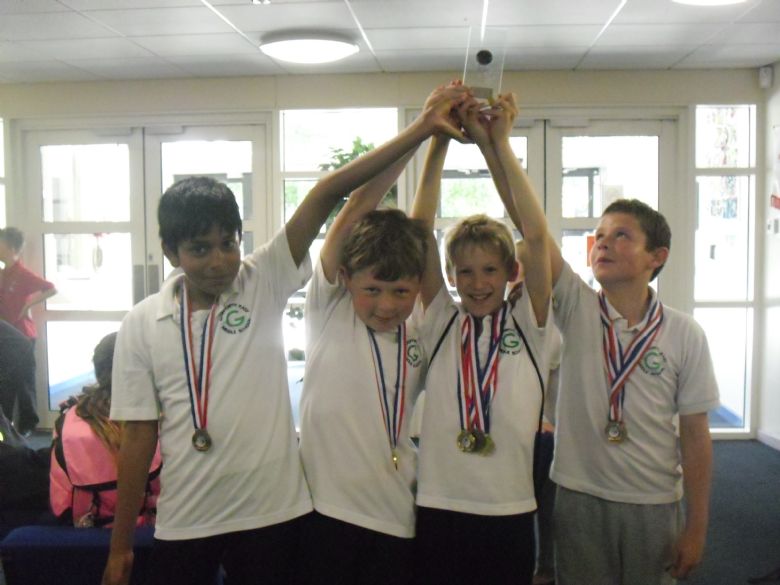 The boys celebrating their victory