Sports News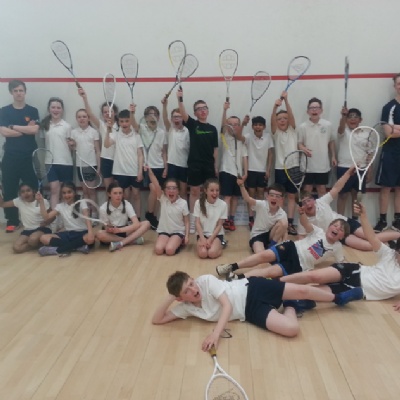 We've had success in basketball, squash and football.
Sudden death shoot - out ends in GEMS victory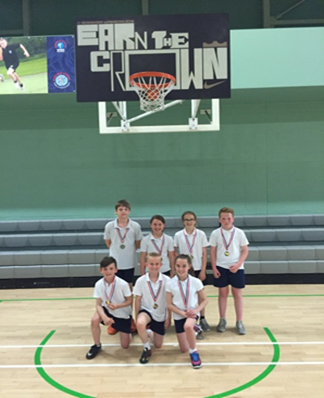 The victorious team wearing their winners medals
On May 19th two Year 6 teams from GEMS took part in the Hoops for Health basketball competition which took place at Benfield School. There were twelve teams of seven players and they played six seven minute games in order to progress through to the final. GEMS team won five of their games and drew one to get through to the final where they met Gosforth Central Middle School. At full time the score was 4-4 so the game went to a sudden death penalty shoot out. It was very tense and the rest of the GEMS team could hardly bear to look while the shots were being taken. There was no score after the first four shots and on the fifth shot the player from Gosforth Central missed. All eyes were then on Joseph who sent the ball sailing through the air and into the basket to score the magnificent winning shot.
They've done it again: GEMS are champions of Newcastle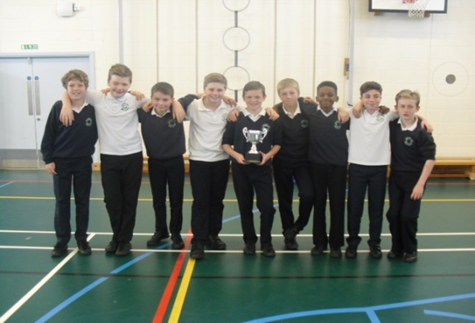 The winning Year 7 team with captain, Ben, holding the trophy
GEMS Year 7 boys football team is again city champions. The team got through the entire season without losing a game and drawing only once. Congratulations to the team and their coach and we hope they can repeat this achievement next season.
Down but not Defeated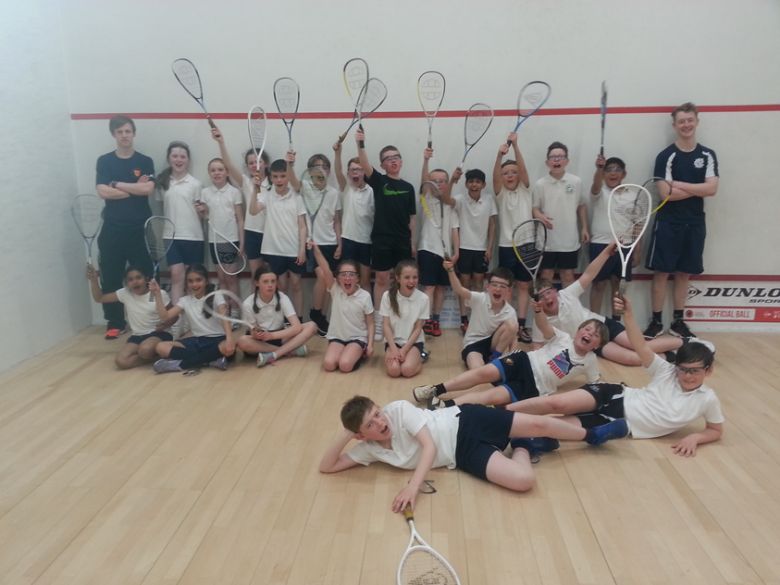 The squash players … still smiling
Monday the 23rd May saw the annual local inter-school squash competition for Year 5. Although the competition was close and our pupils played well, GEMS could not repeat last year's success. Better luck next year!
Squash Success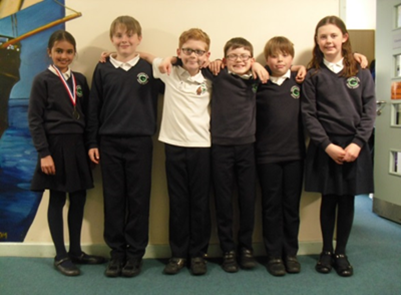 The squash players … still smiling
In Squash on Monday 25th April , a tournament was held for mixed class teams in Year five. Twenty-three contestants took part in the singles matches. Everyone played well but in first place was 5RM who scored 11 points. Good job Year Five .
By Evie