Hands on learning: Hinduism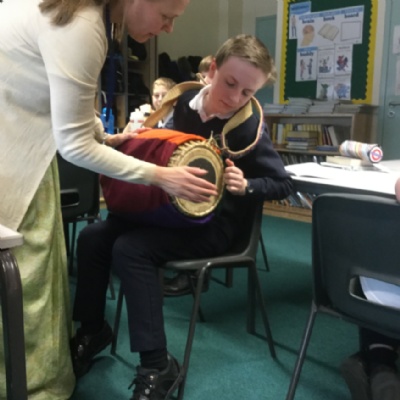 On the 16th March, a Hindu Priest visited the school to talk about her religion and gave us the opportunity to ask our questions. The Year 8s who took part in this event said 'We learned a lot more by talking to her than we would in a normal lesson; she was a really nice person and told us a lot about her religion.'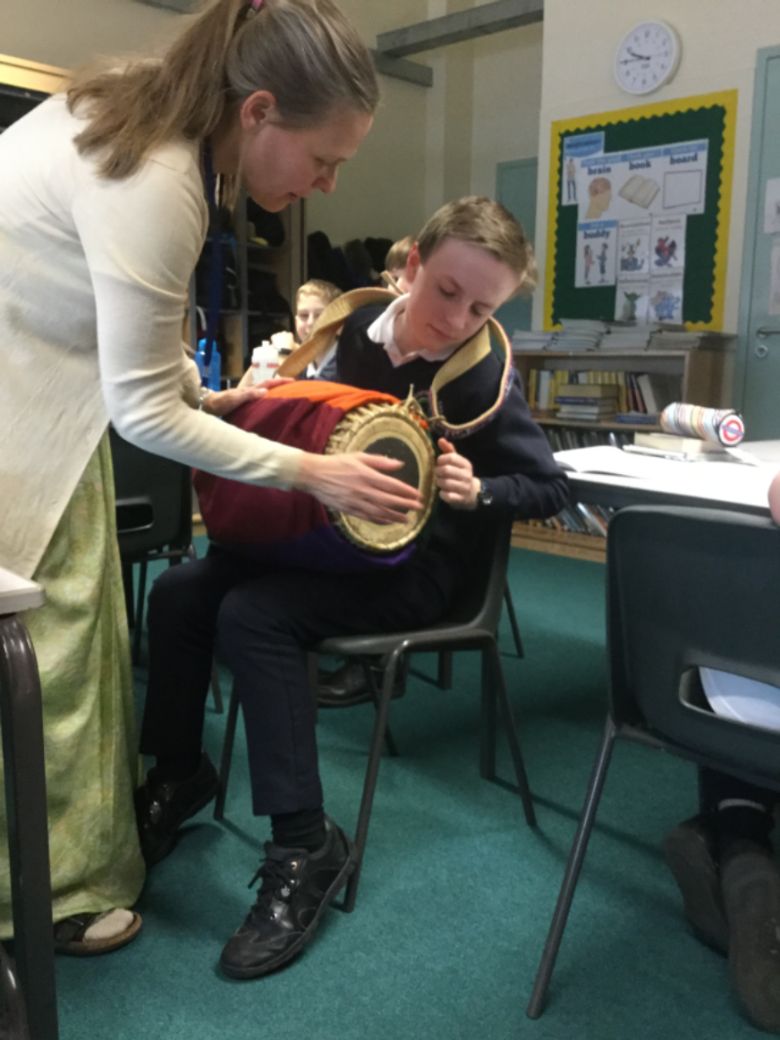 Jack learning to play the dholak
On the 16th March, a Hindu Priest visited the school to talk about her religion and gave us the opportunity to ask our questions. The Year 8s who took part in this event said 'We learned a lot more by talking to her than we would in a normal lesson; she was a really nice person and told us a lot about her religion.'
This term we have been studying Hinduism in RE so the visit was a nice treat but also suited the topic perfectly. The priest, who was called Kirtida, came dressed in traditional Hindu clothes and brought a beautiful display of items she uses in prayer. This is called puja, and Hindus pray in this way at least once a day. She also came equipped with drums that the more musically talented among us got a chance to use!
We described the priest as a 'calm and nice person' and would definitely want to see her again. People have said 'It was a different method of learning which we really enjoyed'.
This experience taught us a lot about Hinduism, and we really enjoyed talking to Kirtida. It was a great, entertaining experience and we would all love to talk to someone similar in the future.
By Anna, 8KP