Music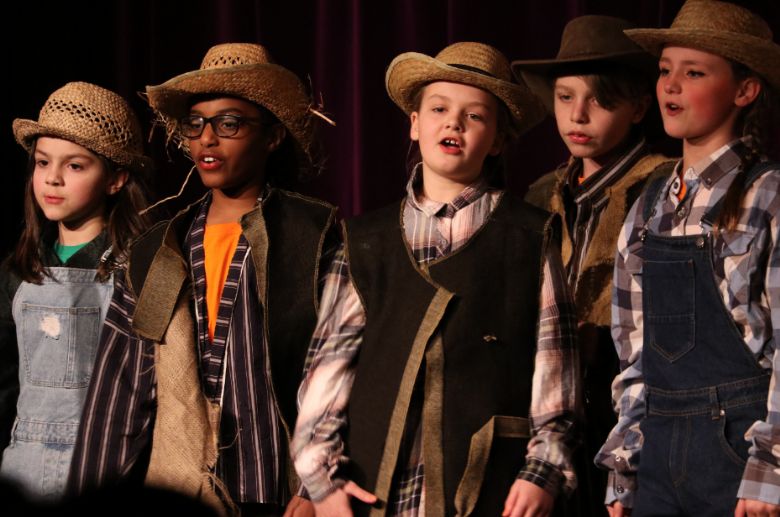 Our school musical: Rock Nativity
Rationale/Aims
Music learning develops pupils' critical skills: their ability to listen, to appreciate a wide variety of music, and to make judgements about musical quality. It also increases self-confidence, creativity, aesthetic sensitivity and fulfilment.
Curriculum
At GEMS all pupils perform, listen to and review and evaluate music.
At KS2 pupils sing and play with increasing confidence, develop an understanding of musical composition, notation and music history.
At KS3 pupils extend their knowledge and skills and use conventions to compose their own music and use of technology.
Topic Overview
Autumn

Spring

Summer

Year 5

The elements – rhythm composition introduction to notation.

Rounds – vocal activities

Instruments of the Orchestra

Carnival of the Animals – the history of music /composing a theme

Year 6

Marches & Waltzes 3/4 4/4 time , compose a melody

Christmas Carol writing

Medieval Music – instruments of the past, pavane

Pachelbel - the history of music , ground bass

Form – Composing in a given structure, Binary/Ternary/Rondo

The Planets – the history of music , composing atmospheric music

Year 7

The keyboard and it's functions/ simple triads and accompaniments

The Blues – the history of music, compose a blues song

Music software

Music from around the world –

Reggae Music Indian Music Bollywood

Song writing

Year 8

Variation Form – compose a set of variations on a well-known theme.

Paganini – the history of Music

Film Music – compose atmospheric music , use of ICT music software

Folk Music from the North East

Song writing
Peripatetic Lessons are available on the following instruments :
Violin Cello Guitar Keyboard Flute Saxophone Clarinet Drums Trumpet Trombone